I wanted to write some thoughts about performance wear and commuting. I've written about this before, but since I'm commuting more often to NYC these days I'm experimenting with new items and checking different layering techniques.
Weather conditions are getting more and more random now, the planet is rebelling against us, so I think we can expect more weird weather to happen often. And because of that, I think it's time to really take performance wear more seriously.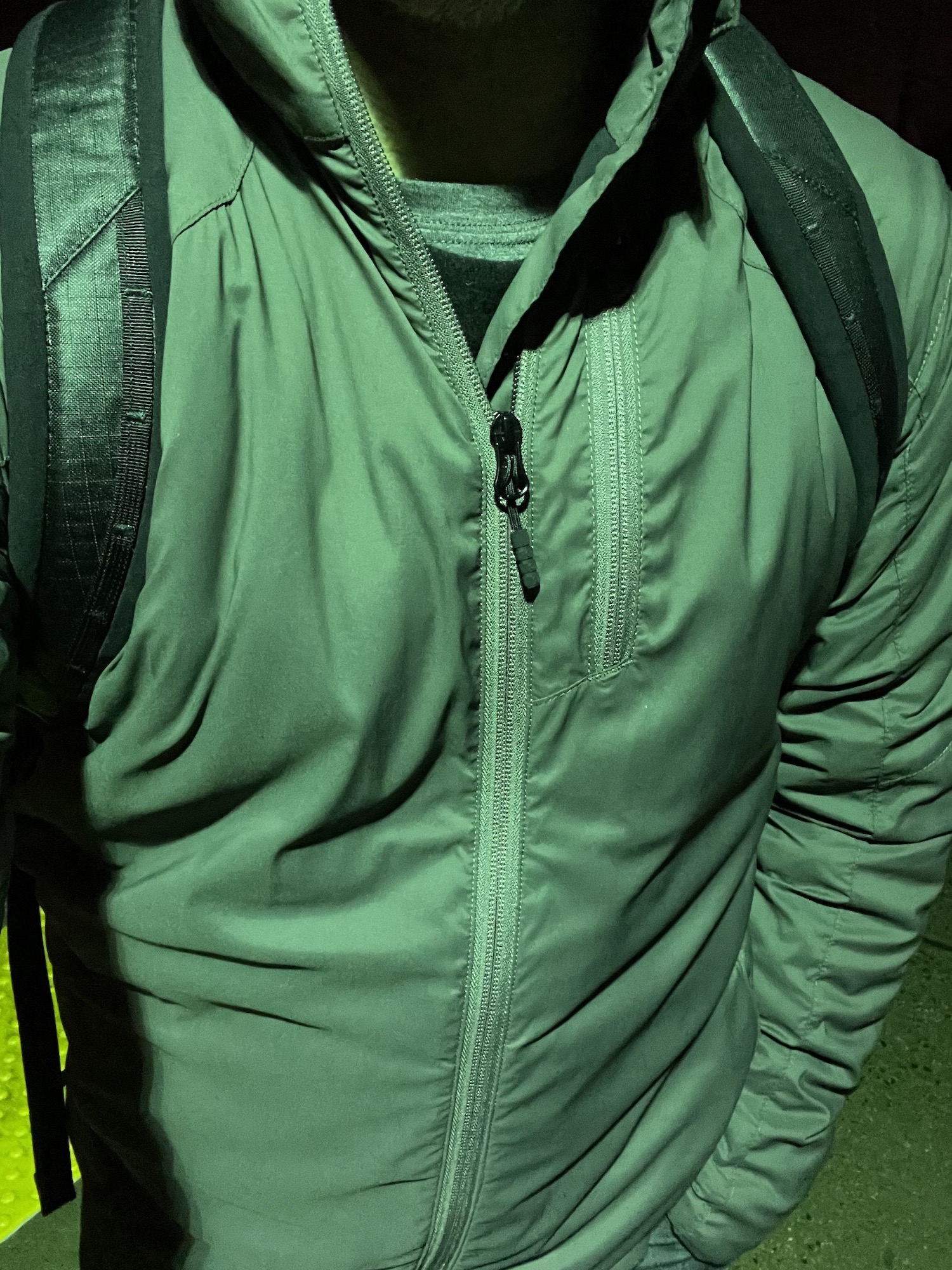 I've been playing with going fully synthetic in the clothing fabrics, then mixing synthetics with blends of wool clothing, and finally, some mix of performance fabrics and more traditional ones like cotton (a pair of jeans, for example). I've been having more success, specially in the fall and early winter, with a combination of synthetic fabrics and wool/wool blend.
I took the following outfit to NYC:
Triple Aught Design Equilibrium Jacket
Arc'teryx Donavan Pullover
Bluffworks Threshhold Tshirt
Arc'teryx A2b Commuter Pants
Arc'teryx Konseal AR Shoes
Darn Tough Socks
Patagonia Essential Boxers
I also had rolled in my backpack an Arc'teryx Beta LT rain jacket. Weather is always unpredictable and whenever I see "chances of rain", I always bring that jacket.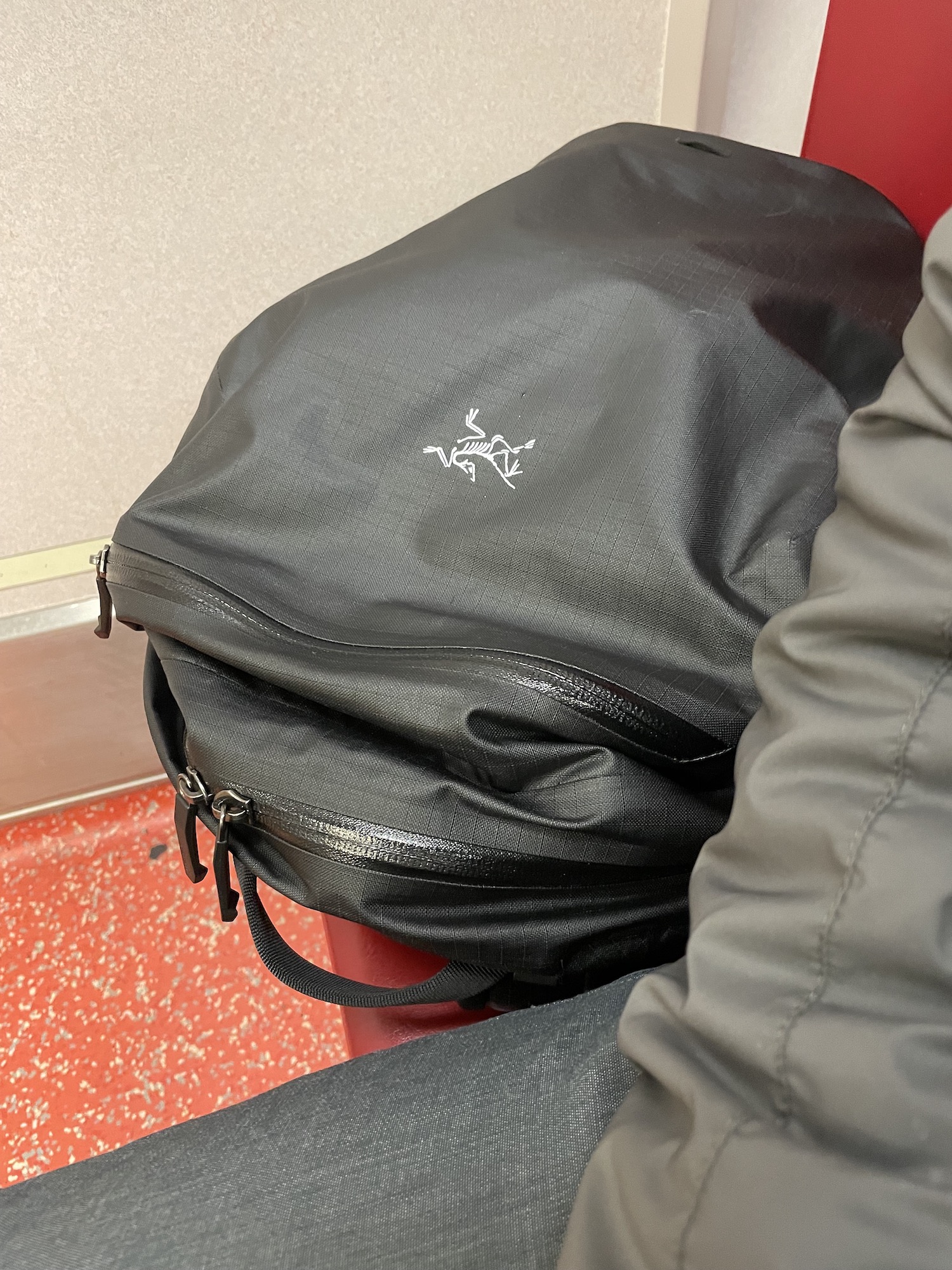 A note about the A2B Commuter pants, they are mostly cotton. However they do have enough synthetic fibers in them that if they get wet they dry fairly quickly. They do have, I think, a water repellent coating to them, since water takes longer to get the pants wet. This is one of the few mostly cotton items in the performance wear category that I have.
I wanted to mention this since they are not your typical cotton pants. Usually I bring lighter, stretchier pants, like the Bluffworks 5 Pockets, or Prana Brion, but fall temps call for a bit thicker fabrics.
Which brings me to the system itself. As you notice there are three layers on the top pieces: a jacket, a pullover, and a tshirt. This simple layering system allows me to remain cool or warm across a variety of temperatures. When I started the commute very early I wore all three layers, since it was 37F, however during the day, temps went up and I stashed the jacket inside my backpack. Inside the office, it was toasty warm, so I wore the tshirt.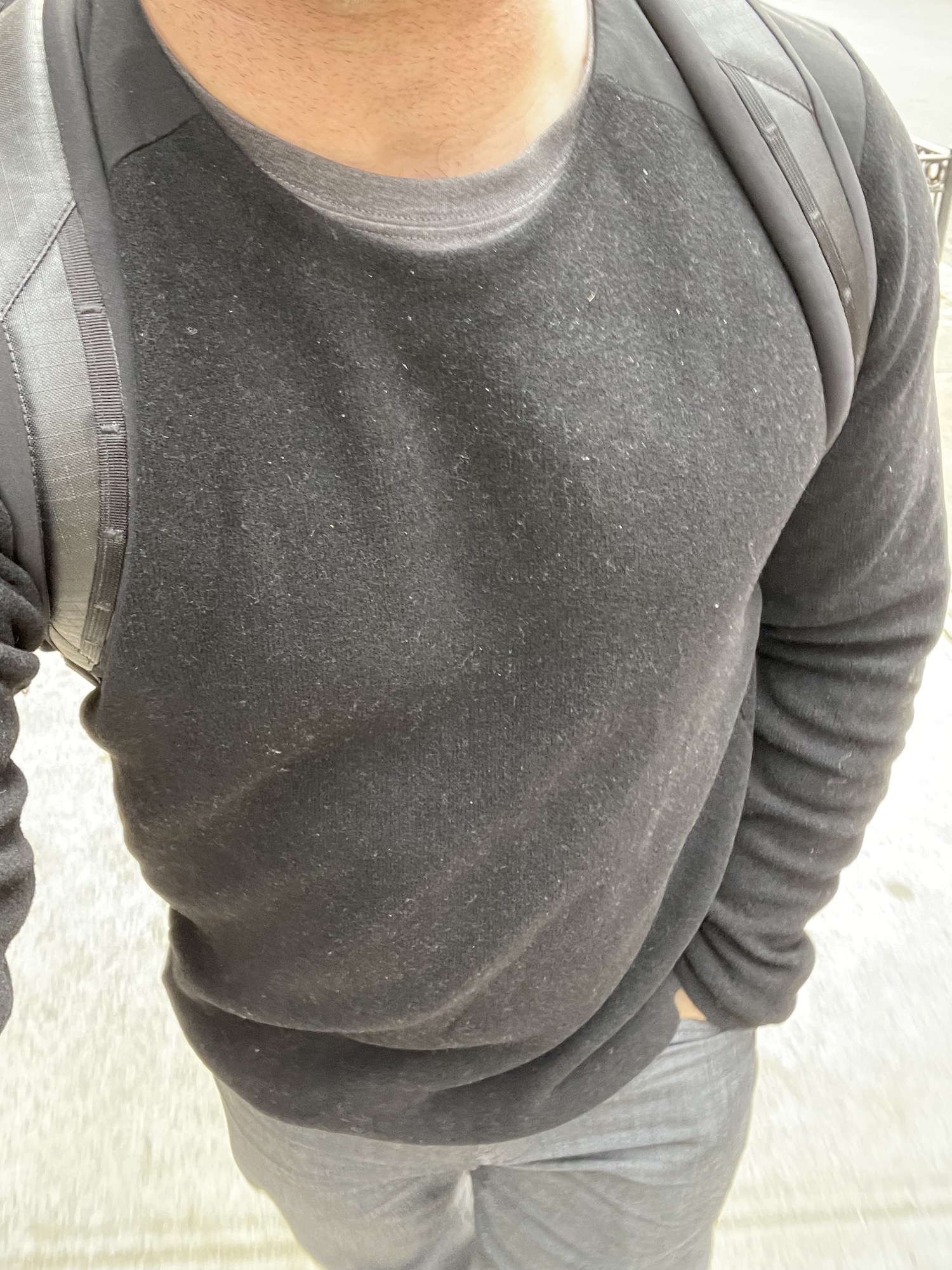 The other aspect of performance wear that I like is the fact that they usually tend to be stealthy. They have toned down and dark colors, no logos or other identifying marks, or if they do, they are subtle and out of the way. This is clothing that allows you to blend in, go comfortable, and remain light. It enables you to be safer.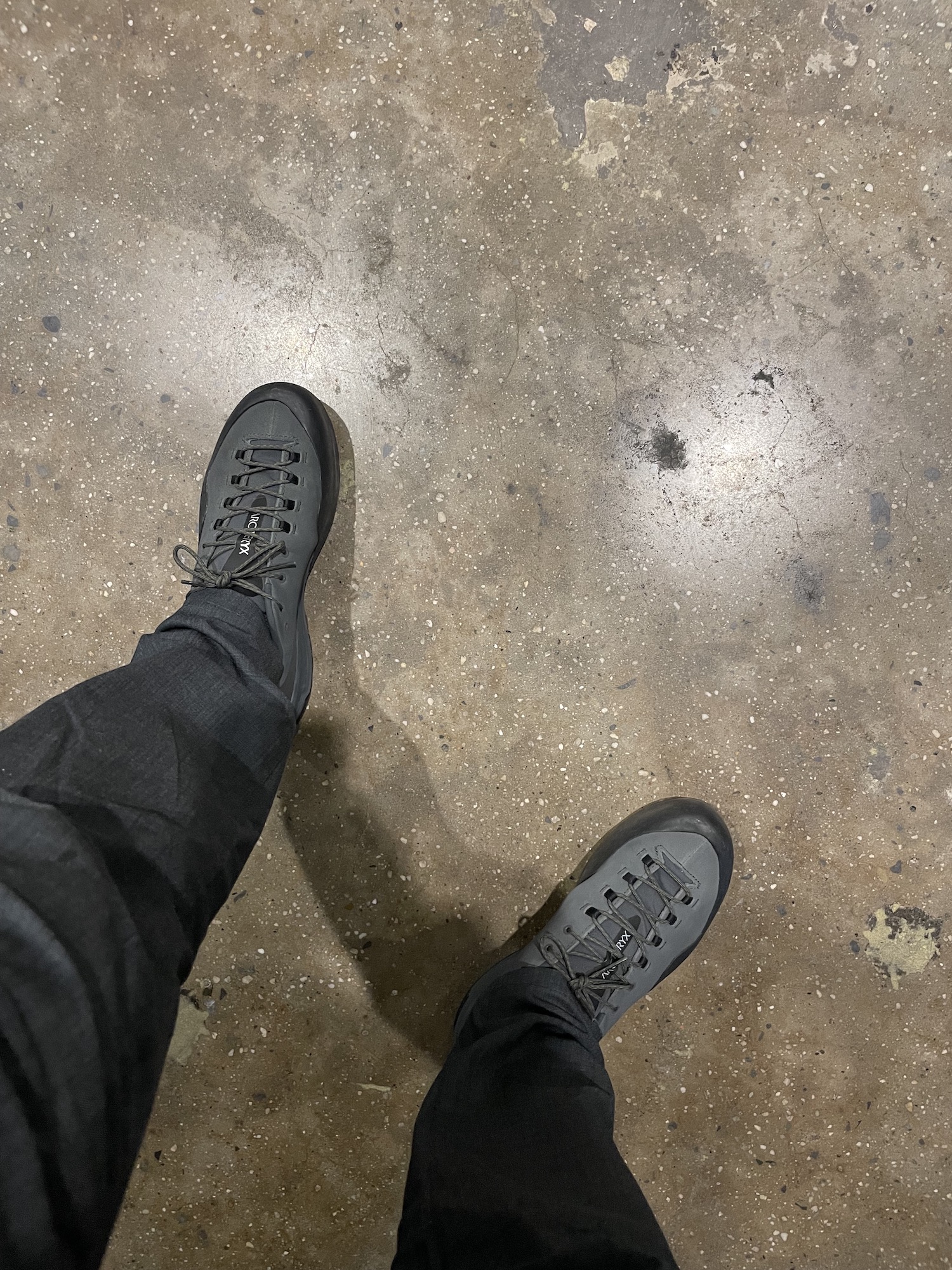 The fabrics used in these garments are light and compressible, allowing you to also bring some extra pieces, like my rain jacket, in cases when you know the weather will change later, and you'll need more warmth or quickly change to more comfortable clothing to commute back.
I have a solid number of pieces that I use for commuting. There is no better way to commute to the city. Especially if you work in a job that allows you to be casual with clothing. And even in those cases where you do need to wear suits or business casual attires, there are options out there for this. Look at Bluffworks or Outlier. Yeah, this type of clothing is not cheap. However with good care they will last. It's an investment.
So, to finish, try it. Experiment with your clothing system. At the end of the day is about remaining comfortable across a variety of weather conditions, and remaining light and capable: safe.
And now, the obligatory NYC pictures.