The key to being comfortable across multiple weather situations while commuting is a combination of two things: having the right garments and layering.
Layering is essentially having a clothing system work in tandem to manage both the weather and body temperature. It helps keep cold, rain or snow out, while helping manage sweat and heat buildup in the body, working in a way that transports that heat and moisture out, keeping the body temperature constant across several weather and temperature ranges.
Layering has been around for many years; sailors, fishermen and alpinists have been layering clothing for over a century, but a couple decades back, modern alpinists like Yvon Chouinard and Mark Twight, and companies like Patagonia, Arc'teryx, and The North Face, began taking layering to a whole different level, creating systems of clothing for the climbers, hikers, skiers, and special operations soldiers (the PCU System).
Now, modern urban garments, performance wear, and "techwear" are taking the idea of layering, and having the right clothing system into the urban environment. Essential to all this is the use of synthetic fabrics or wool. Cotton is soft, but it takes too long to dry once wet.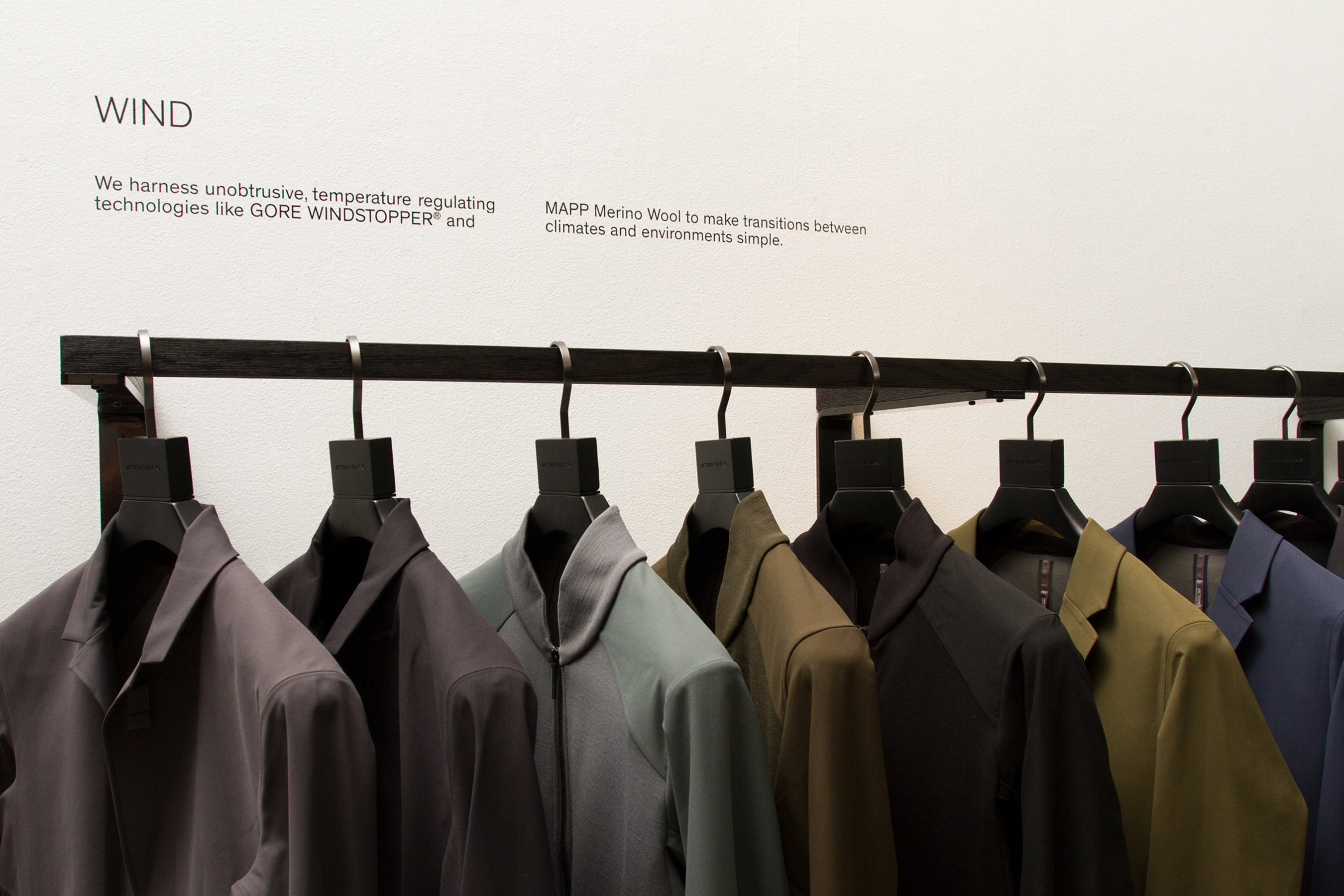 Techwear and Performance Wear
A few years back, companies like Arc'teryx (specifically its Veilance line) and Outlier began experimenting with bringing the technical aspects and fabrics used on the garments designed for the high demanding alpine environments, and adding a look and aesthetic that suited the city. The result is what we know today as techwear or performance wear (I'm more partial to this term). If you are interested in a good intro to techwear, you can read one written by Grailed and get more information in Tckwr.
Techwear is - as defined in the Grailed article - clothing for everyday life, with special fabrics, construction and properties that allow for breathability, movement, water-resistance and comfort. In other words, a clothing system or garments that provide both utility, weather resistance, and comfort while maintaining a look suited for cities and the urban commute.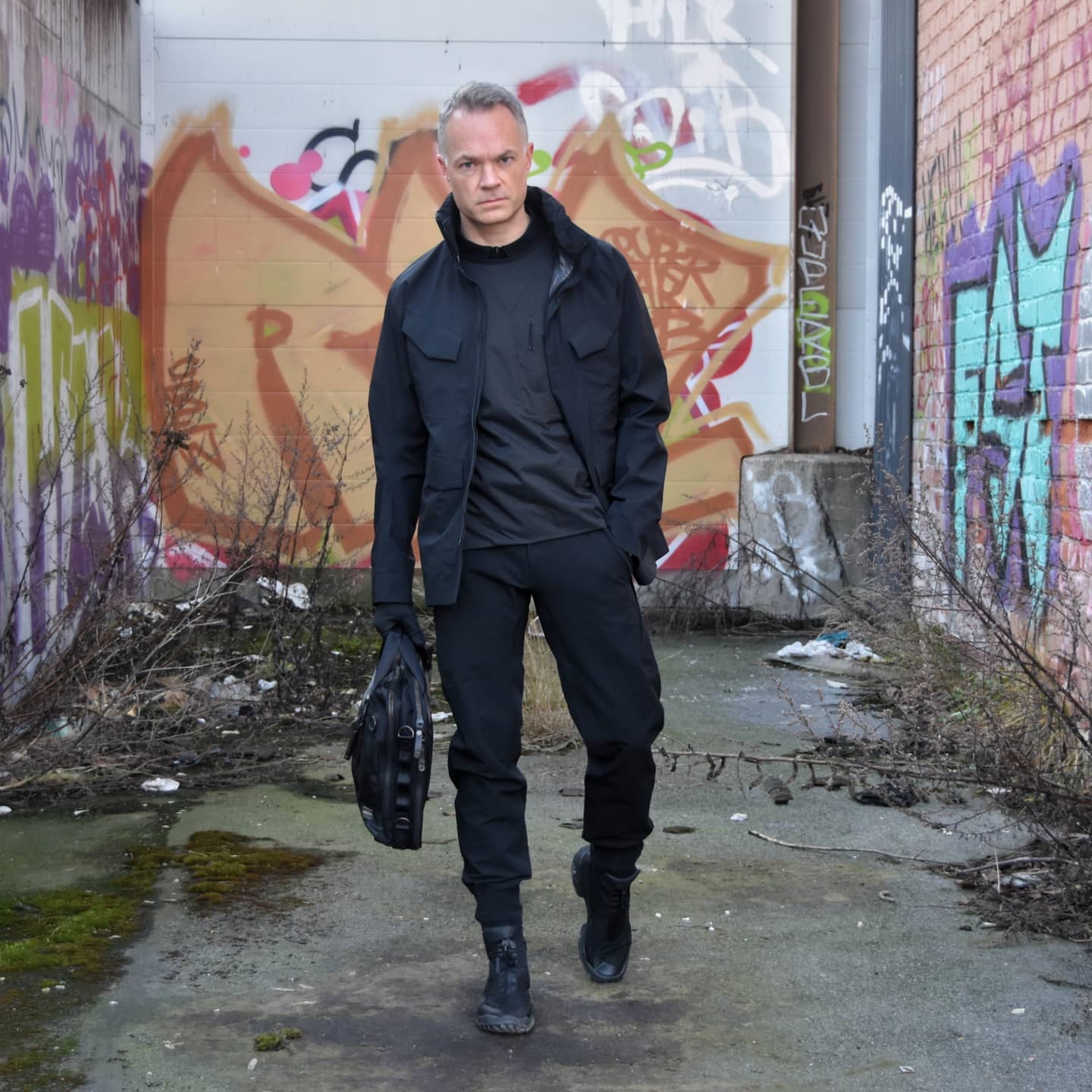 This is great, because I was used to wearing my trusted Arc'teryx Alpha rain jacket, Patagonia R2 fleece and a weird combination of different pants to try to remain warm or dry during my commute, and I looked like I was just stepping out of a trail or a mountain. With techwear, I can now find the right pieces that have both the look and the technical features I was used to having while climbing or hiking.
Another good point here is the fact that the majority of the techwear items today are both lightweight and compressible, making them the perfect pieces to bring with you on a backpack, as your backup clothing when you think the weather might turn on you. You can support your layering system by having a light sweater, for example, and a thicker fleece rolled up and stashed on our pack, waiting in case the weather turns cold.
Of course, techwear is being taken to the extreme, but for the most part, the brands that I mentioned and some others bring techwear to the market that are simple and serious.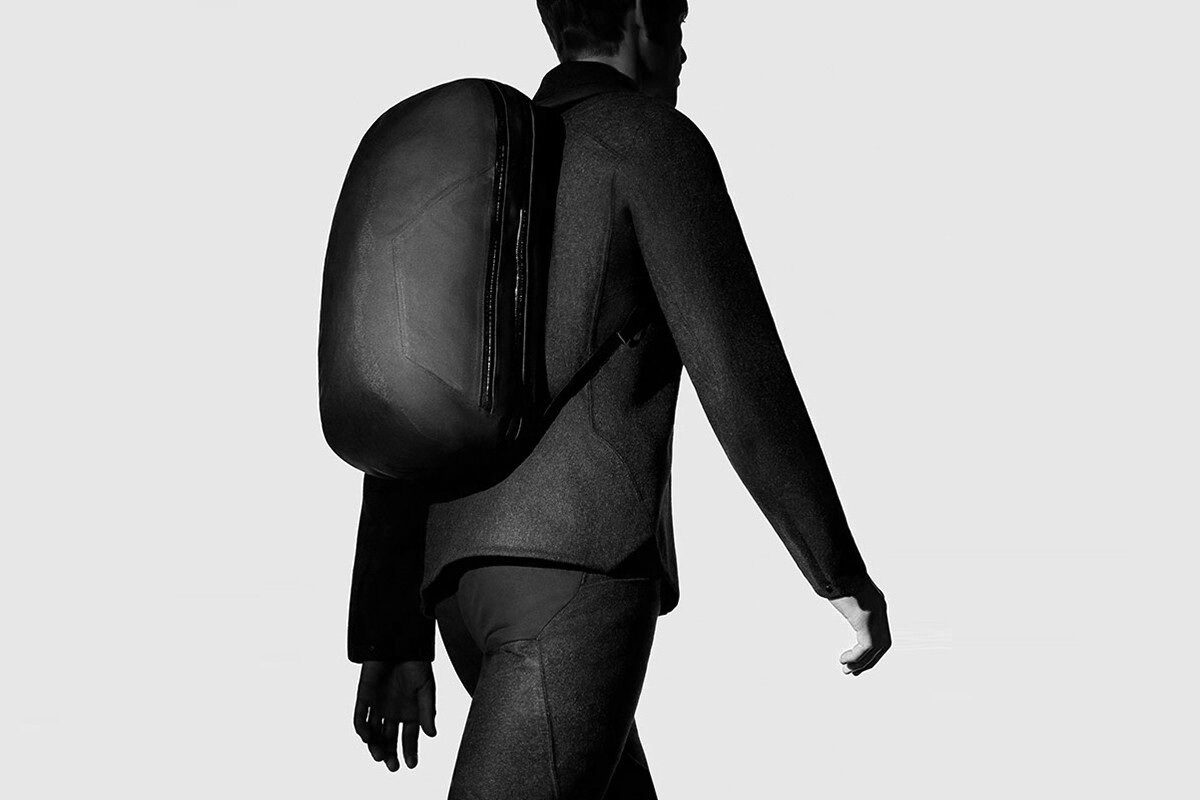 Closing
So, after all this, I think you can begin to see why I like techwear. I can bring all the experience I have with preparing my clothing systems for the dangers of the alpine environment, and put this now to work in a city. Similar to what I did with my backpacks, when I grabbed my experience in other fields and environments, and adapted them to the city, the trips around the world, and my commute. Both, the clothing system and the way I pack, enable me to be lighter, more comfortable and, more importantly, be able to resist weather the best possible way.
Check techwear and layering. Make it work for you.
"Learn to be a shaper of your environment, not just a victim of it."