I'm always looking for slick and simple things that can enable my commute to be better. A few years back, GORUCK, the company that makes some of the rucks (backpacks) that I use, launched its footwear line. First they launched the MACV-1 boots, created for rucking, are good for what they were created for, but not really a great fit for the city. Then came the low top I/Os (no longer made) which are simply awesome. I own a couple of pairs, and wear them all summer long. Still, I was looking for boots I can wear to the city that are both comfortable and look low-key. Enter the GORUCK Jedburgh Boots, an unassuming pair of boots that can be worn for rucking and for commuting.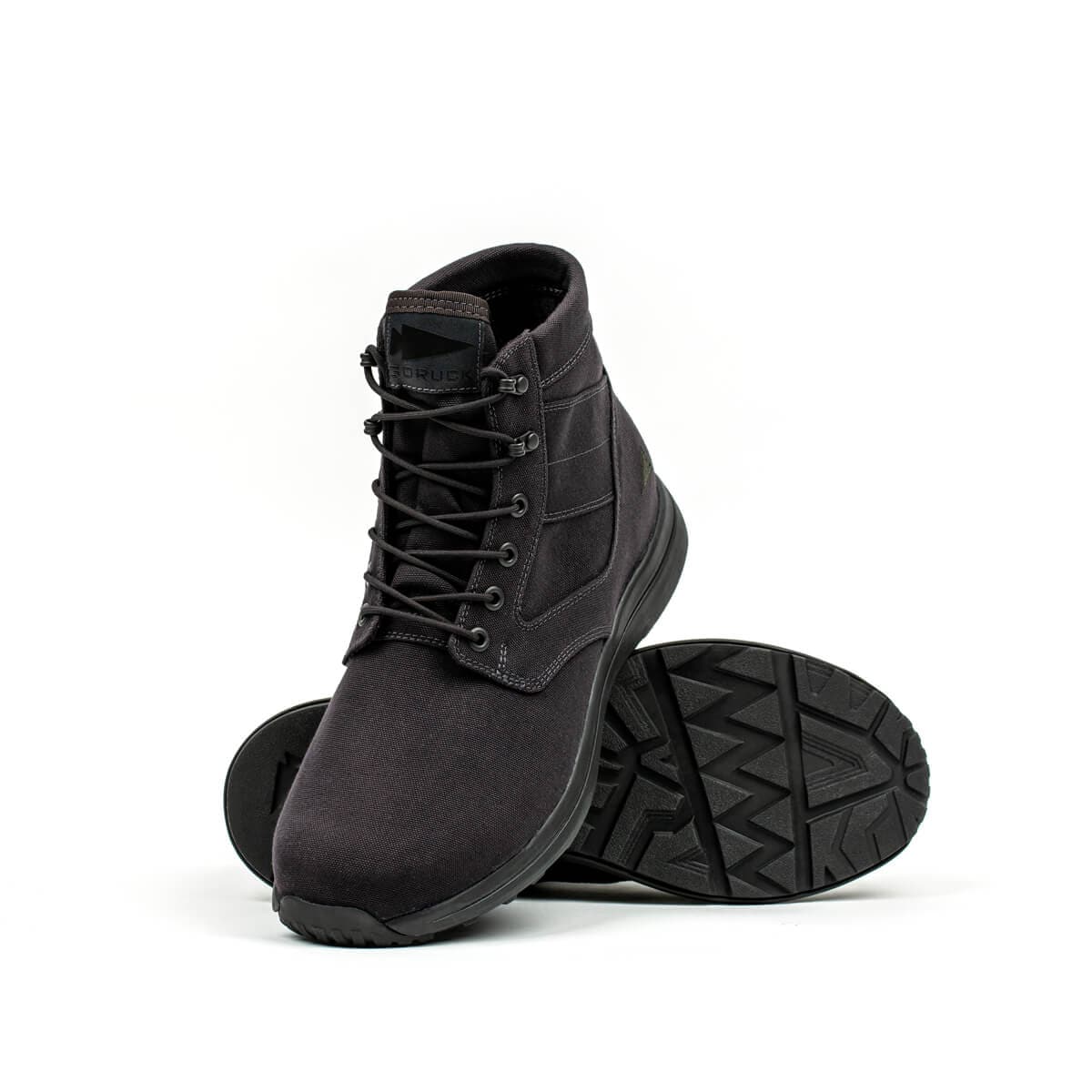 © GORUCK
The Jedburghs are made of something GORUCK calls Deception Canvas. It's a recycled polyester material that is woven tight to create a vintage canvas look. In person they look great.
The boots fly under the radar. They are comfortable and can be worn with jeans, and slightly dressier pants. They are great in cities, where you need to walk or stand a lot, and suitable to also travel, with an easy on-off for security, and rugged enough to be the single pair you bring to trips where you may be switching from an urban to a more rural environment. One suggestion, though, the fabric doesn't stretch, so get at least half a size bigger than your normal footwear, otherwise they might be a bit tight, especially if you have wider feet.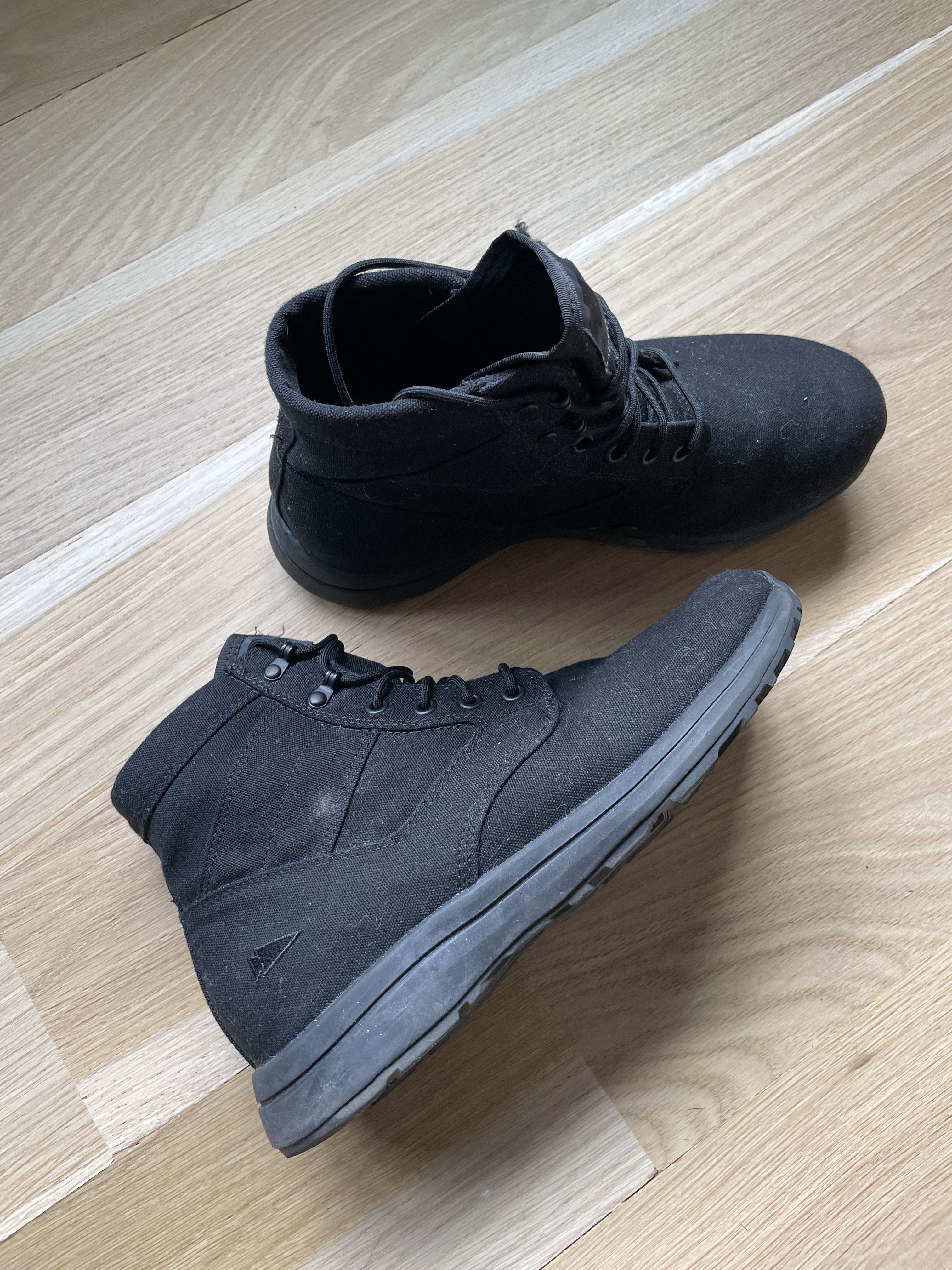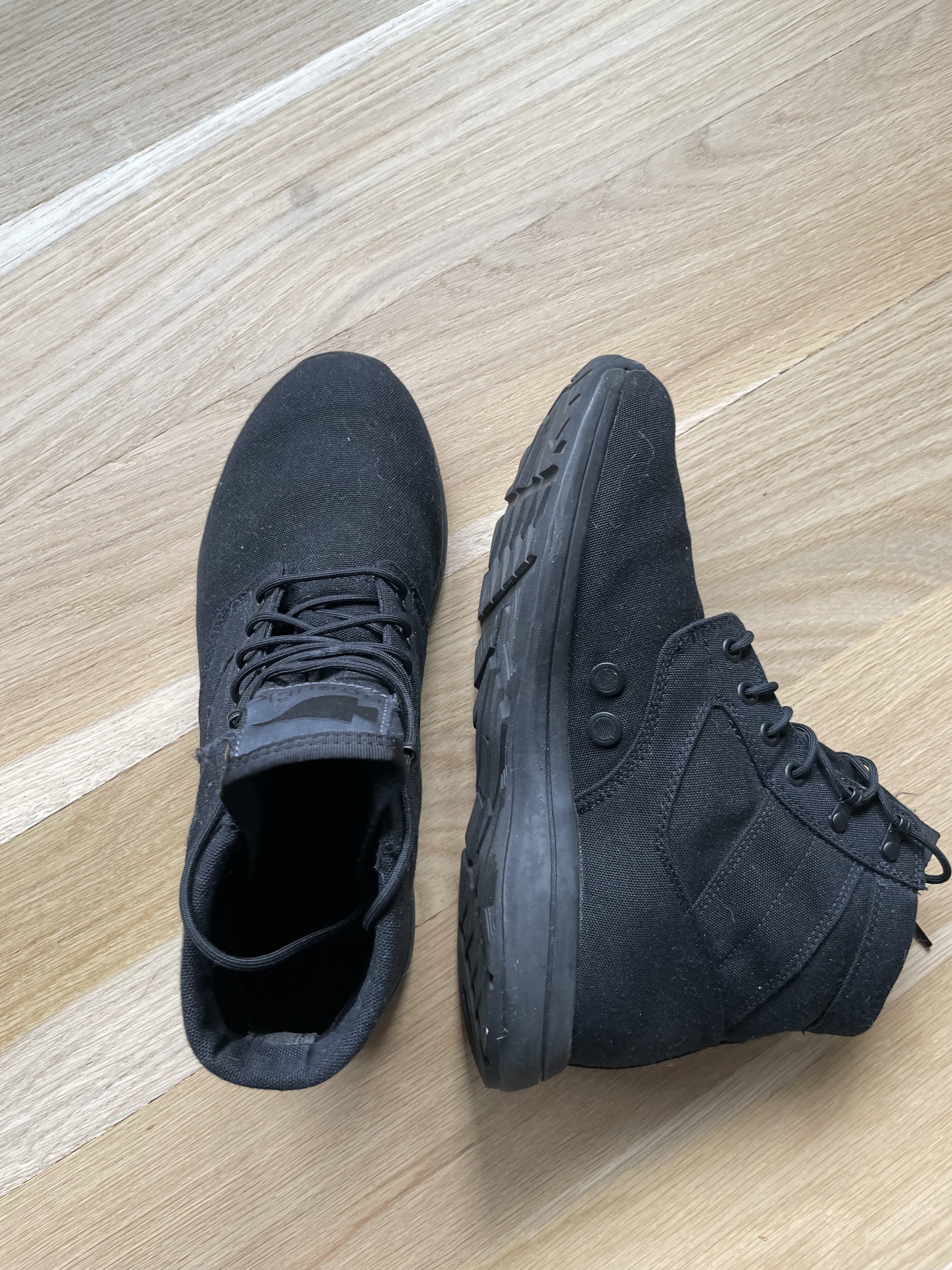 Overall I'm happy I bought a pair. The Jedburghs can't really be appreciated until you try them.