It's been a few months since I've gotten the Thrudark Hybrid Jacket, and I'm impressed. The comfort, the protection from the elements, the weight, and the look makes this jacket an awesome addition to any performance wear piece for an urban commuter.
Thrudark is a British brand created by two former SBS (British Special Forces) operators that were used to modifying their own gear and make it more functional. That process was translated to their creations once they became civilians again and the result is a brand that focuses on outdoor gear with a tint of military inspired look and feel. I own several of their pieces and each one is awesome.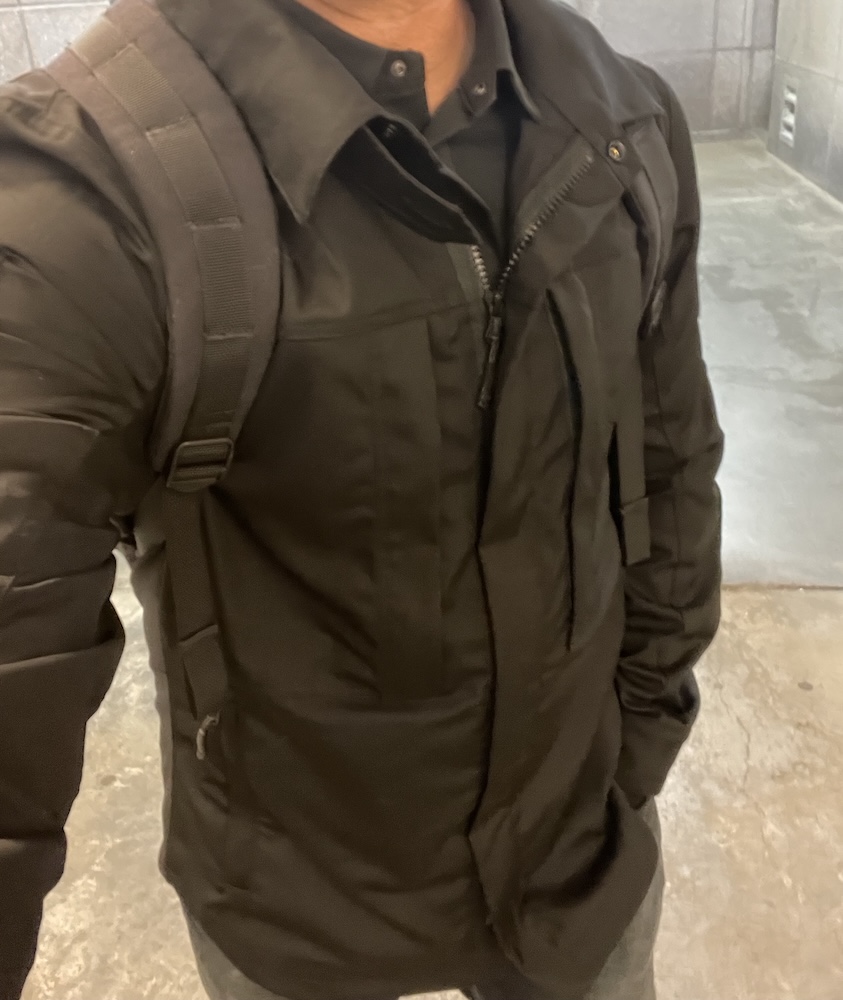 It wasn't until I bought the Hybrid Jacket and wore it a few times that I realized the idea behind this jacket. To quote Thrudark's description:
"The Hybrid Jacket is the ultimate combination of aesthetics and functionality, a flexible addition to your armory as seasons change. Capable of operating as either a mid or outer layer.
When operating in a range of circumstances and conditions, the Hybrid Jacket is a champion of change – it always comes out on top."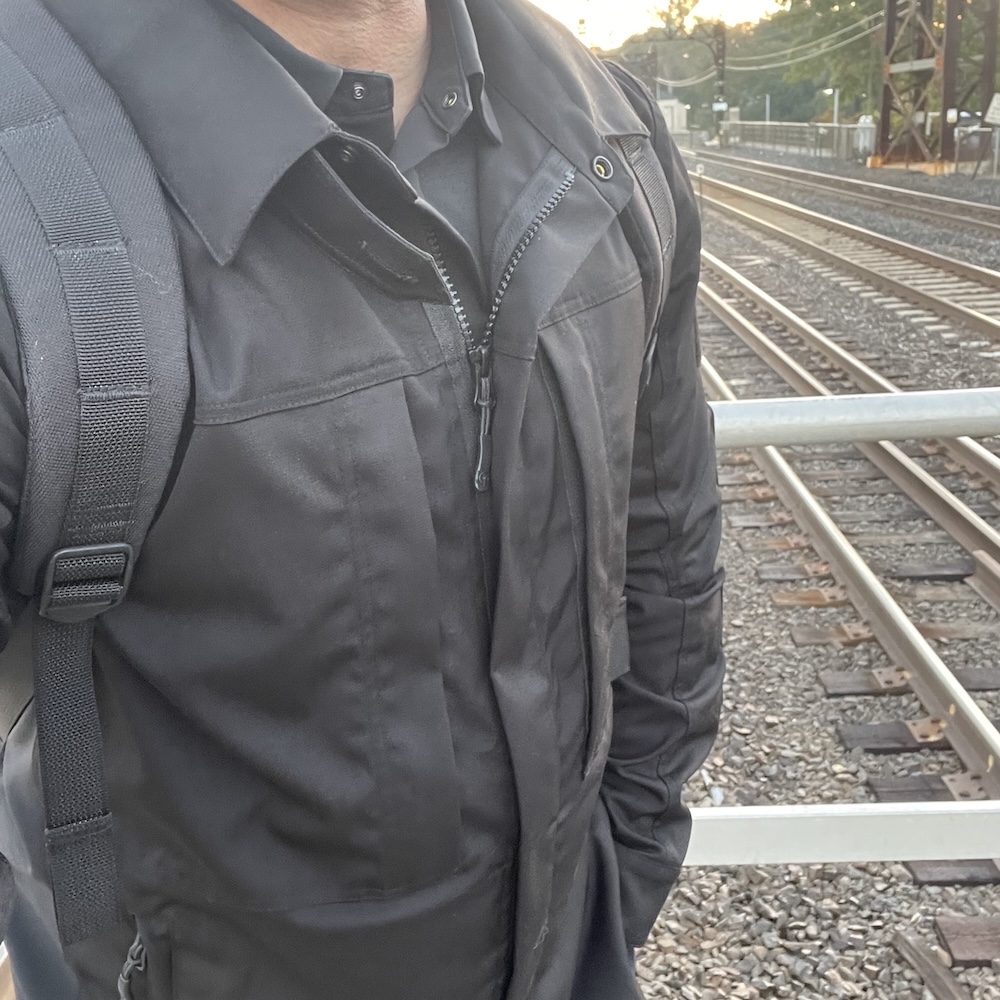 And it is true. The material is flexible, with a lot of movement built in. Similar to softshell, it provides the right level of protection from wind, light rain and snow, but with the added benefits of more breathability. The looks of the jacket, specially in black, blends in across a varied range of environments, including cities. The jacket can be worn on daily commutes, on forest walks with the dog, and on more demanding and technical hikes. It also feels at home on the range or while traveling around the world.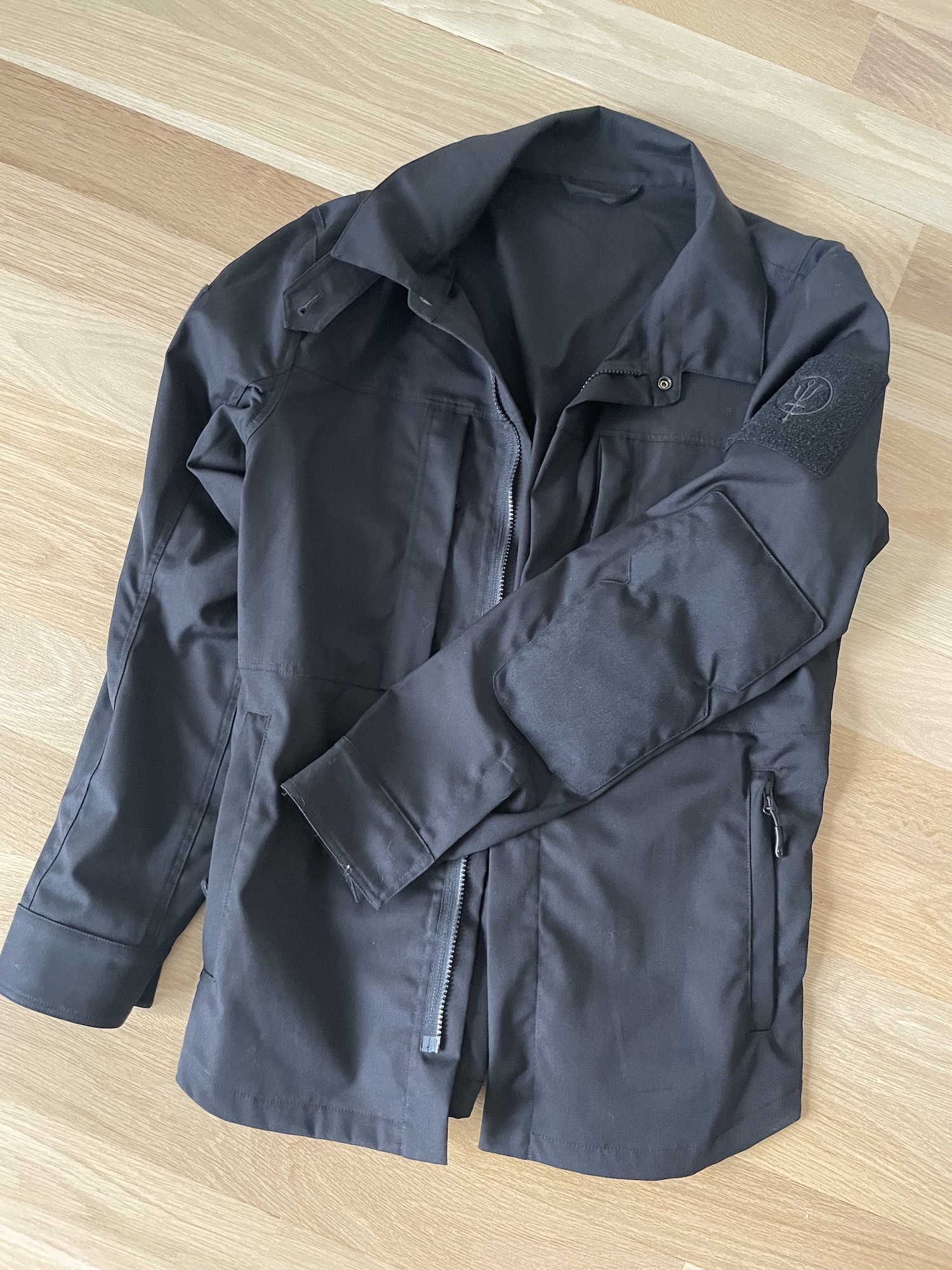 I'm surprised at how well designed it is. I've found myself picking the jacker over other coats or jackets lately since it's so easy to wear.
One point to mention is that, while not heavy, the Hybrid Jacket is not super light. It feels more like a summer-weight BDU jacket or an older fleece, but with the comfort this jacket provides, it's easy to forget you are wearing it.
Overall it's a great addition.
Check Thrudark out, they make awesome stuff.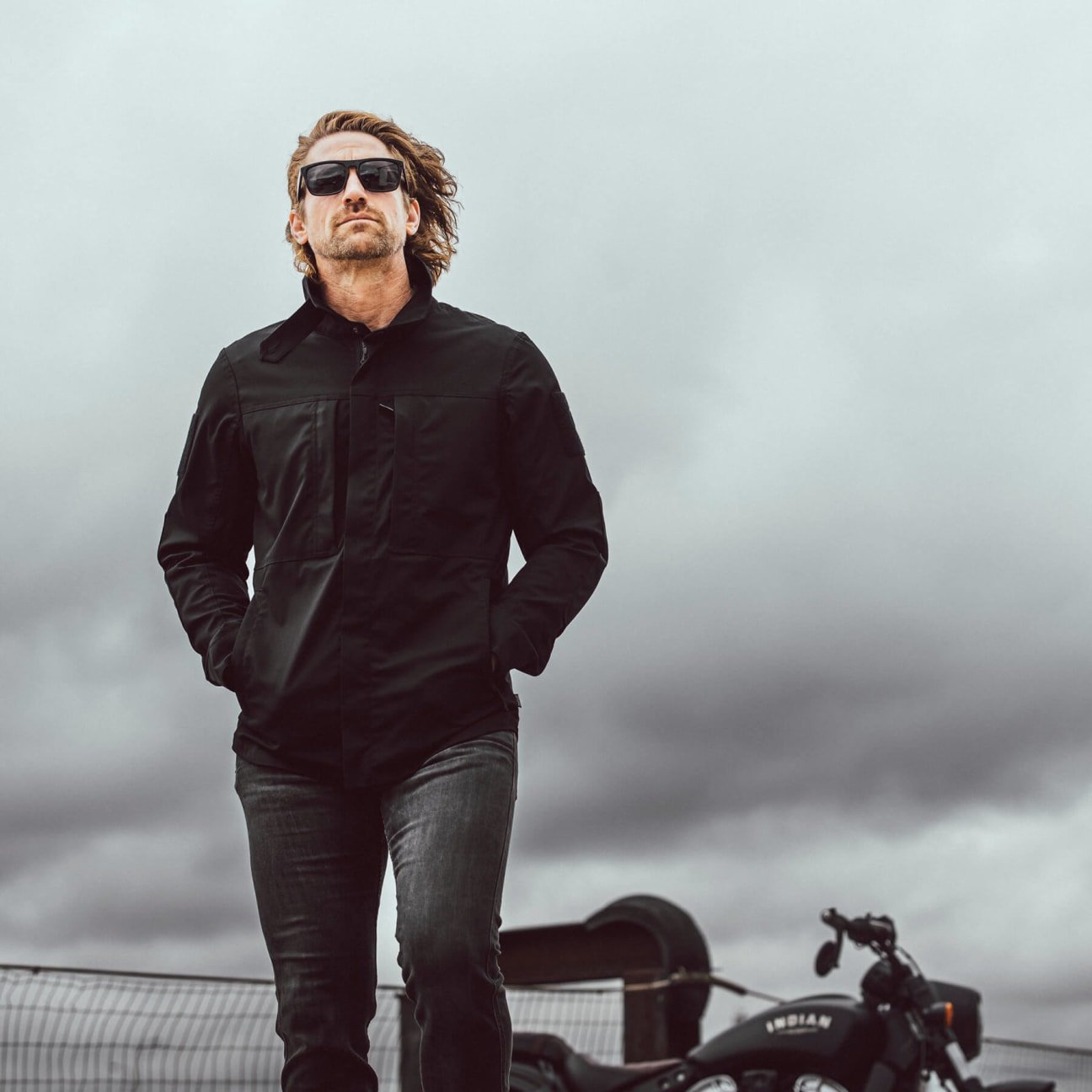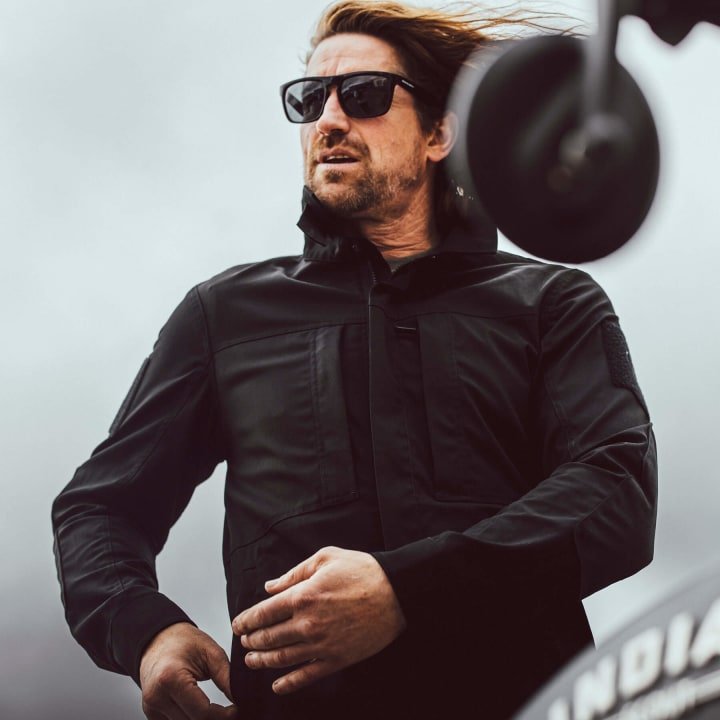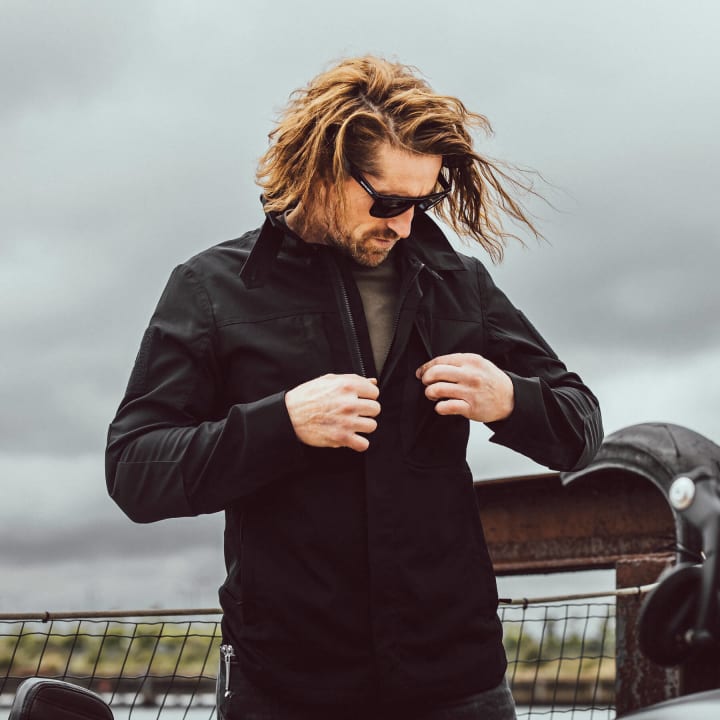 Images © Thrudark