And here we go, the next review. This time it's the Oda Design Hop backpack. A little backpack that had a lot of promise but... Well, maybe a version 2 is needed.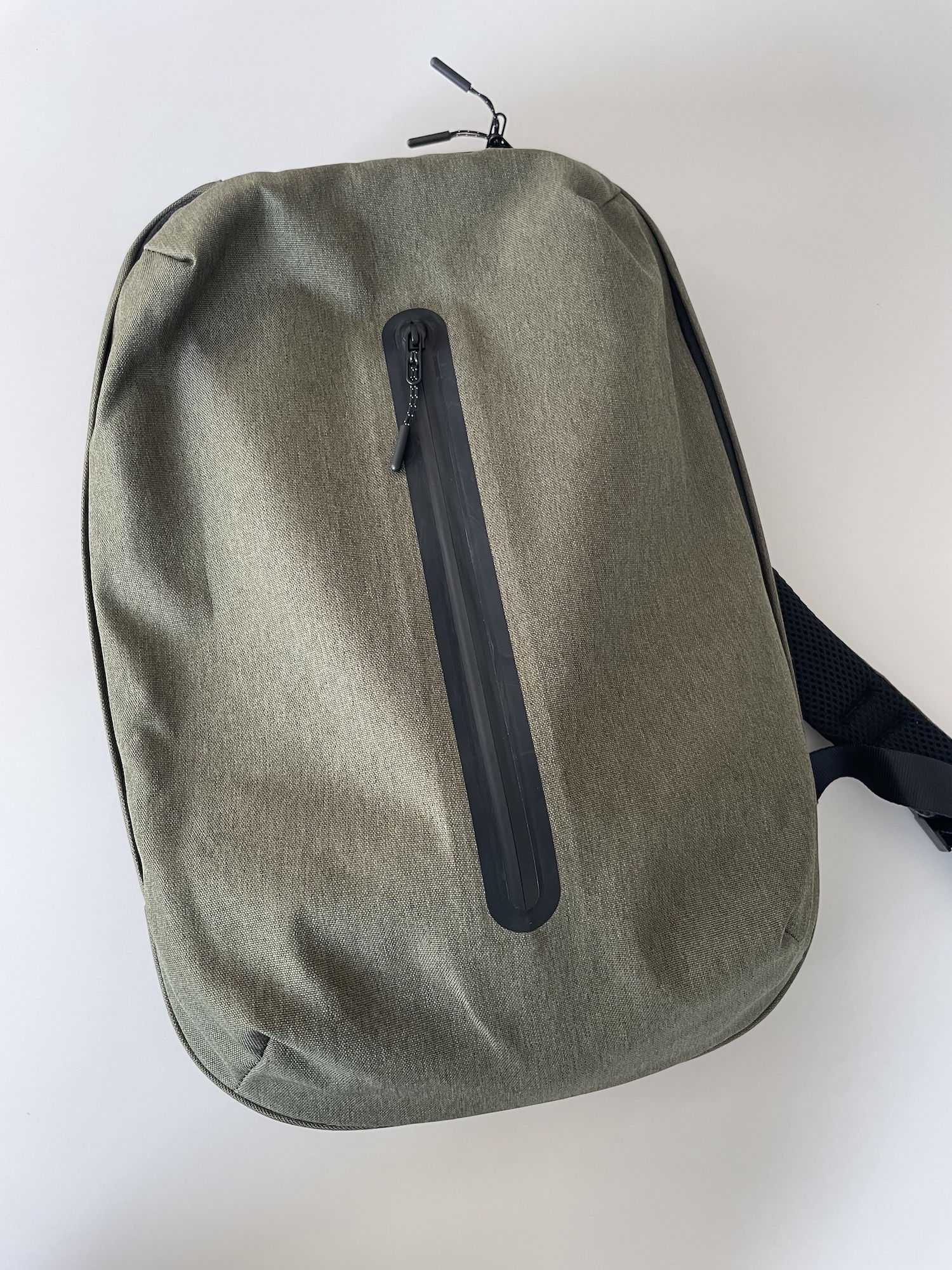 The Hop is a slick, simple, and very out of the way backpack. Able to hold up to a 15" laptop (they said 16" but I couldn't make one fit), with good organization inside, and enough space for the essentials, it is a good minimalist urban backpack. At least on paper.
Let's start with the good stuff. The Hop is made out of a lightweight 600D fabric, with almost 10L of volume. It's slim, it's unassuming, and it's easy to use to organize your stuff inside. The middle external pocket, while big, it's surprisingly well designed, allowing for smaller items to naturally take one side of the pocket and won't fall out. That pocket has a water resistant zipper that works pretty well. My only grudge is the zipper pull: it feels like it's going to break every time you pull it. Zippers in general are a weak point in this backpack...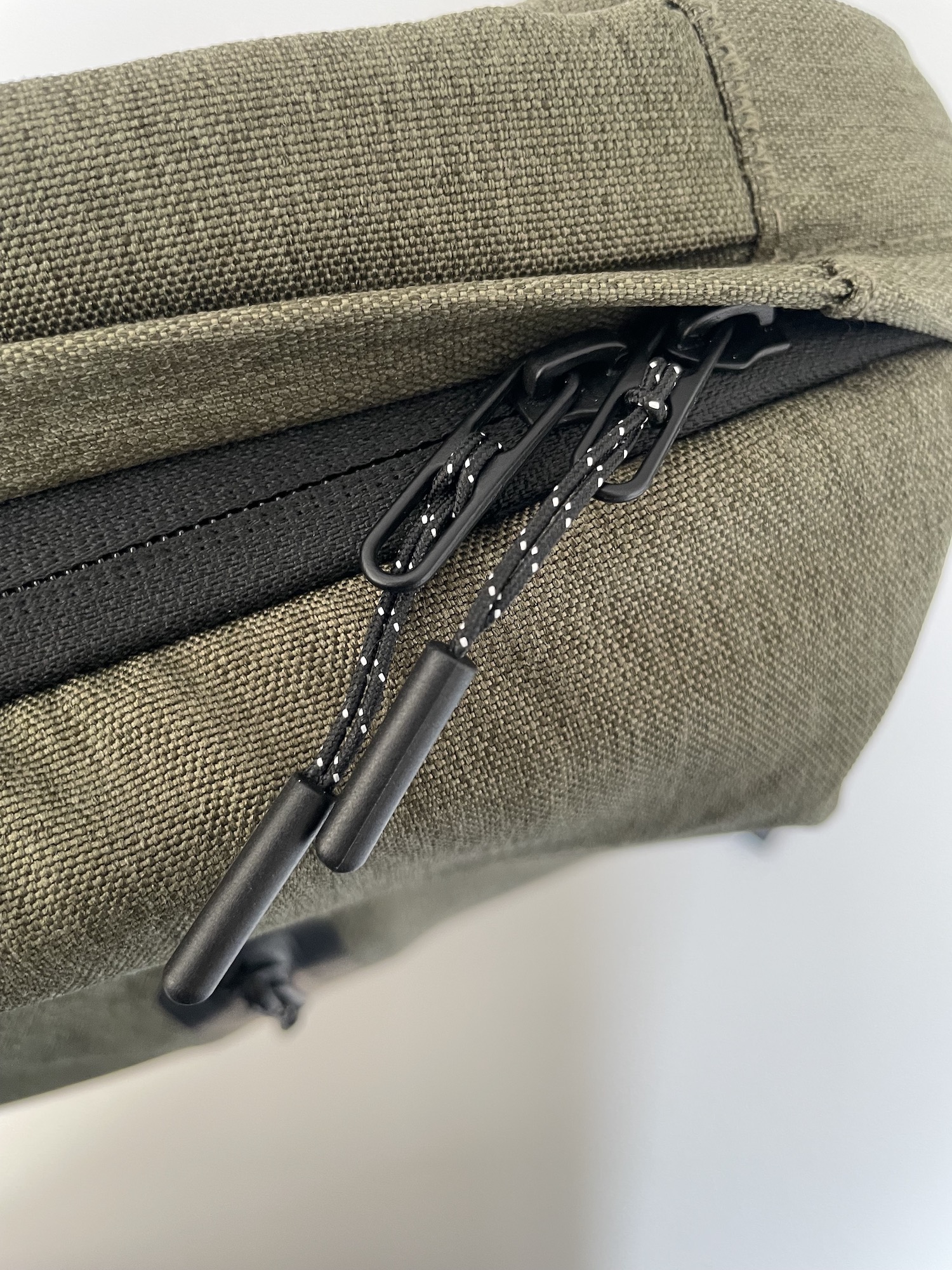 The shape of the backpack is great, it's not too square, not to flat, and generally speaking is a well designed overall piece. When the backpack is not fully loaded, the thin fabric tend of bunch a bit outside, but not too much. I think it's OK. The back of the backpack, though, it's a flat surface without any channels to move air, so it does get hot.
Speaking of the back, let's go with the bad now. The straps are floppy little things. It's ok for the weight you'd be carrying with the backpack, but it feels cheap and without support. I would have just used a bit more padding, maybe something styled the Veilance Nomin. They are comfortable, but they tend to roll or twist if you put on the backpack fast. The Hop was designed to be attached to a larger duffel that Oda makes. While the concept is great, they went with buckles to attach or detach the straps that feel cheap, weak, and noisy. Not the best choice, I think.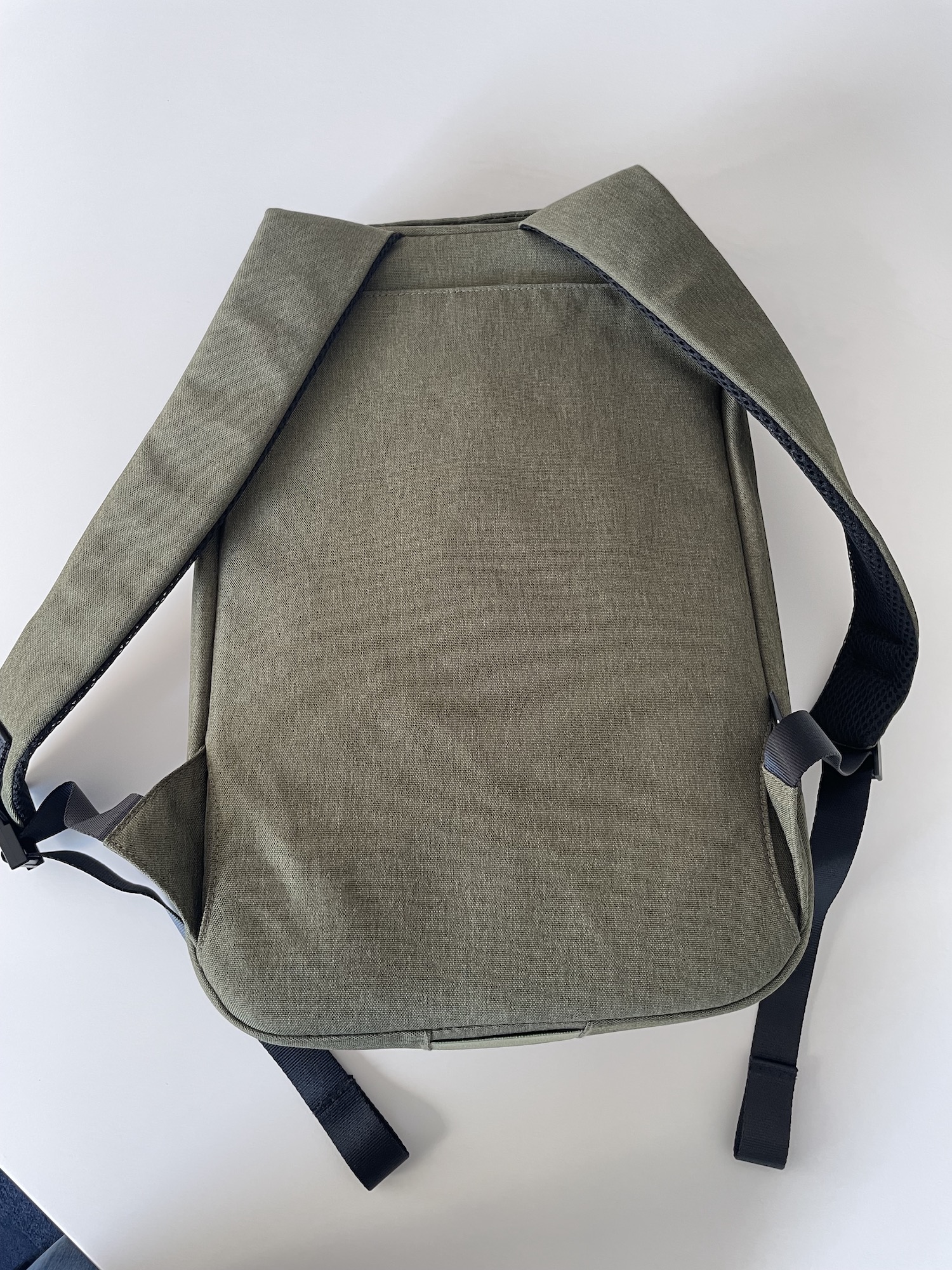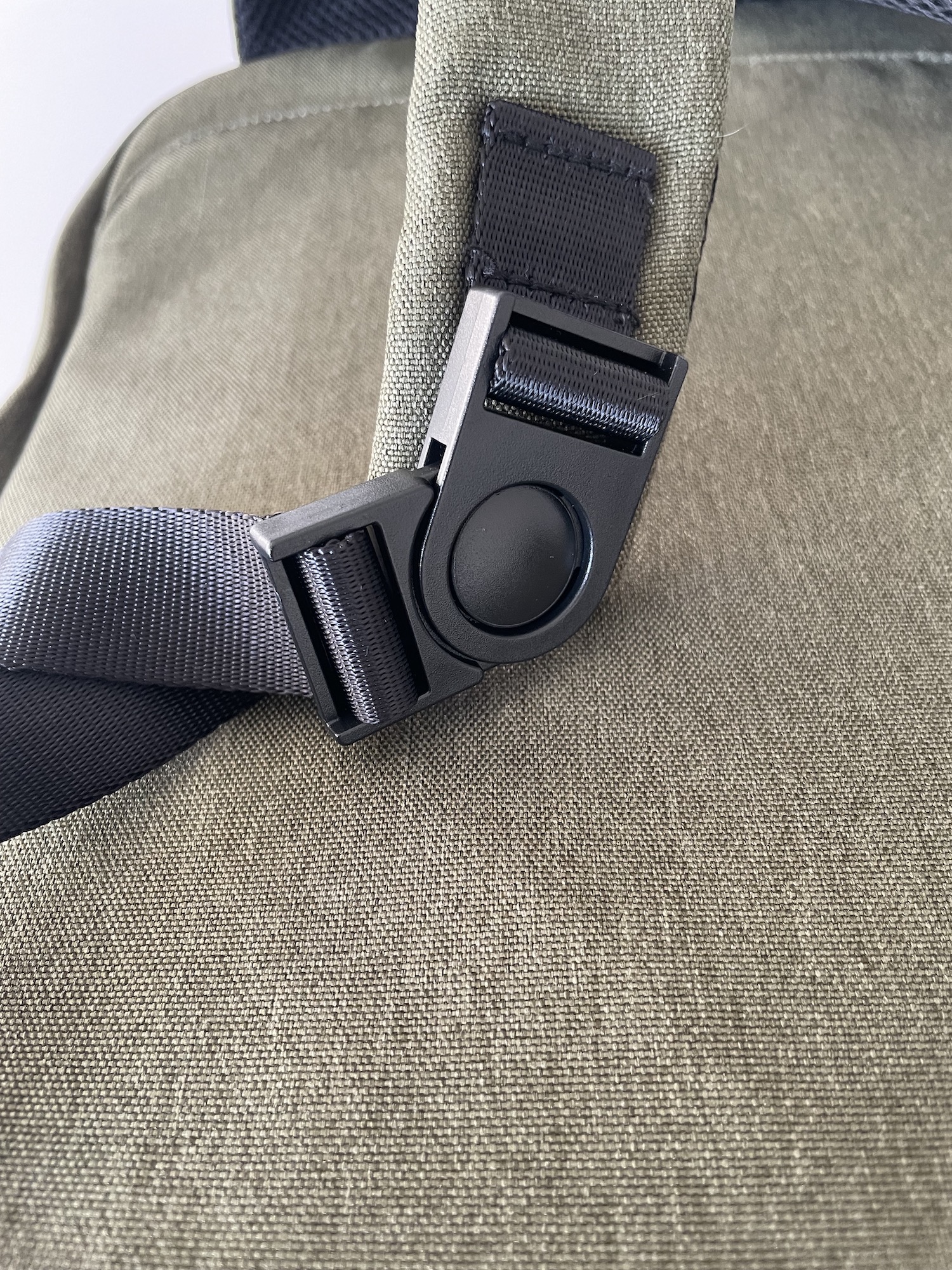 Moving to the interior. Great organization. Really good overall design. Without being too cluttered, it has room for everything, with a good laptop compartment and a flat pocket for smaller items. I think they did spend time thinking about this feature a lot. Kudos to Oda!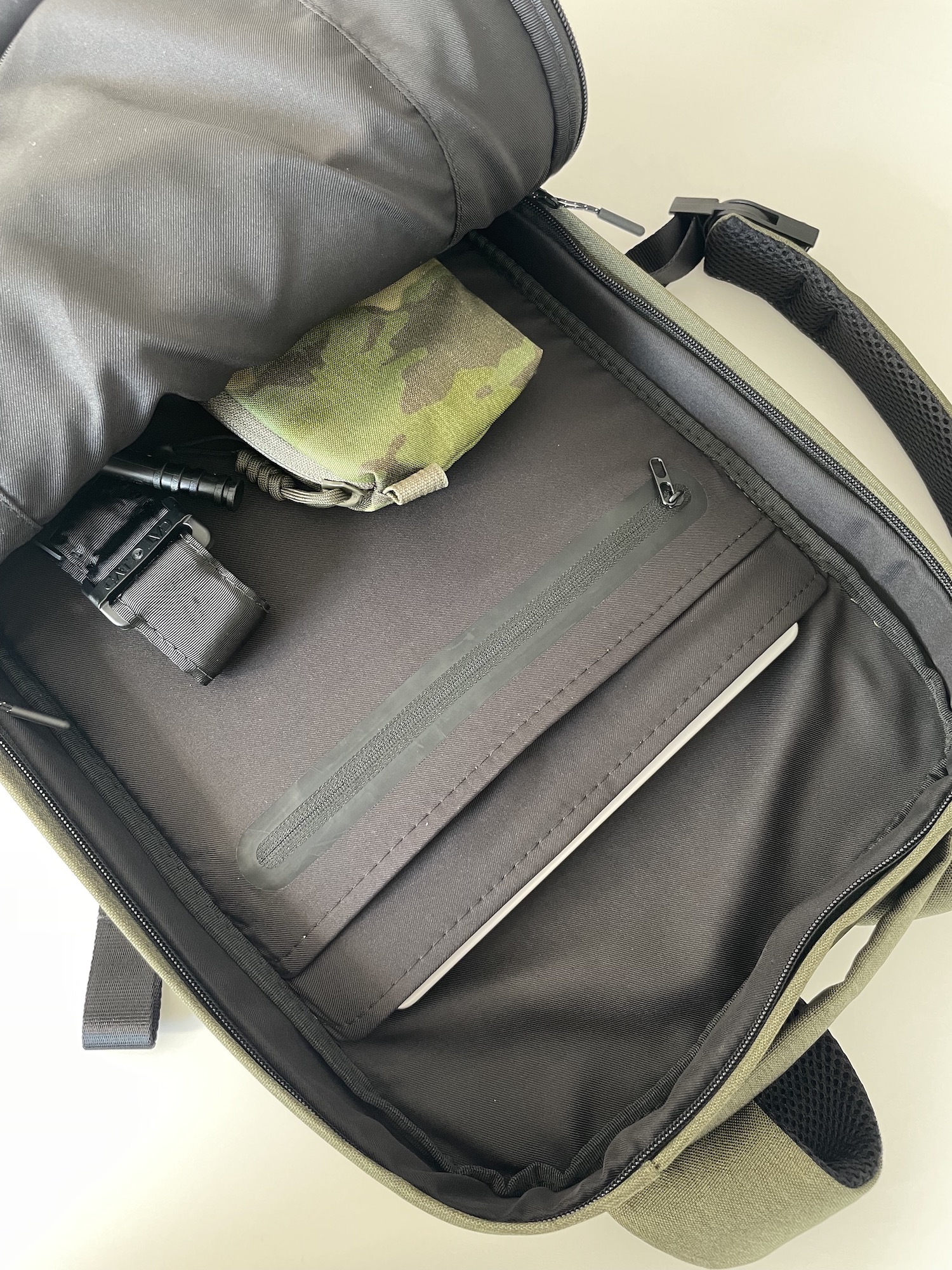 However, the fabric inside is so thin, and so loose, it causes a lot of bunching as you open the backpack. I don't know why they chose this fabric. Maybe they wanted to keep all very lightweight, which I love, but the fabric needs to be tighter, or maybe not have so much space in between the two sides. It gets in the way and becomes an annoyance.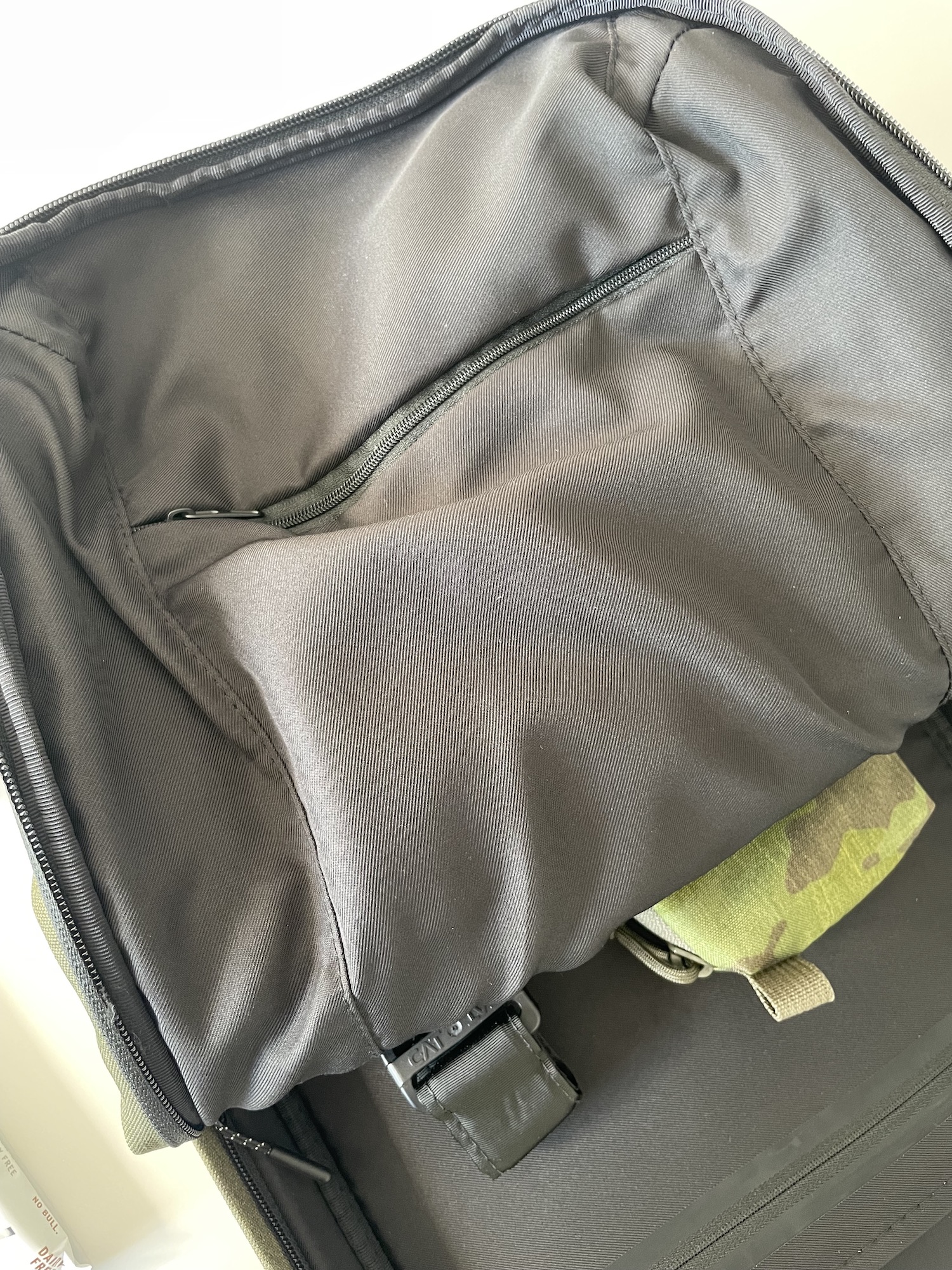 So, what do I think. A lot of potential. Great idea, great design itself, good size, good minimalist approach to organization and carry, but they failed on the execution. Fabrics, zippers, straps padding, and buckles all feel cheap, not durable, and poorly put together. Maybe a version 2 will correct these, in which case I would get one since I love the idea of this backpack. Oda, if you read this, please change those things and you'll have one of the best urban commuting backpacks out there.