The last review of the year. The Arc'teryx Granville 16 Zip backpack. A few of you asked me about it and since I've been trying it for a bit over a year, I think I can now review it.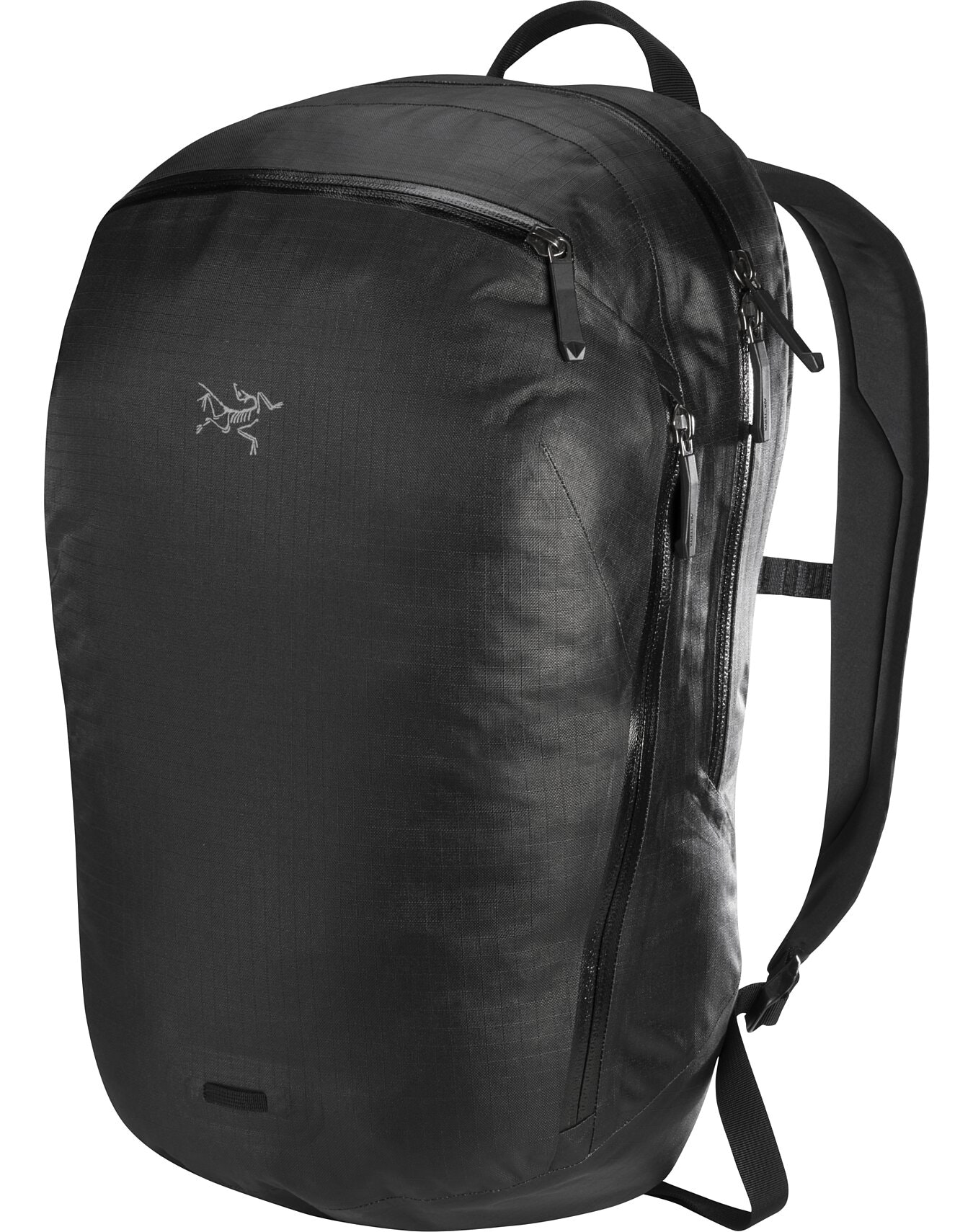 The Granville is a slick, simple, and very out of the way backpack. It has been paired down to the most minimal collection of features, all wrapped in a water resistant fabric. It is a great looking urban pack.
Ever since I saw the Veilance Nomin backpack, I've been thinking about a minimal pack like that, but I couldn't justify spending the price tag on the Nomin. Then Arc'teryx launched their Granville line and the Granville 16 brought most of the features I was looking for in a slick and attractive design. It's not as slick as the Nomin, but it performs its task very well.
What attracted me the most here was the weather resistance, the slim profile, and the stealthy, urban profile of this pack. The colors are subdued and mute, and, in spite of having a big reflective Arc'teryx logo, the pack blends in very well as you commute. It hits a lot of the key aspects a backpack should have.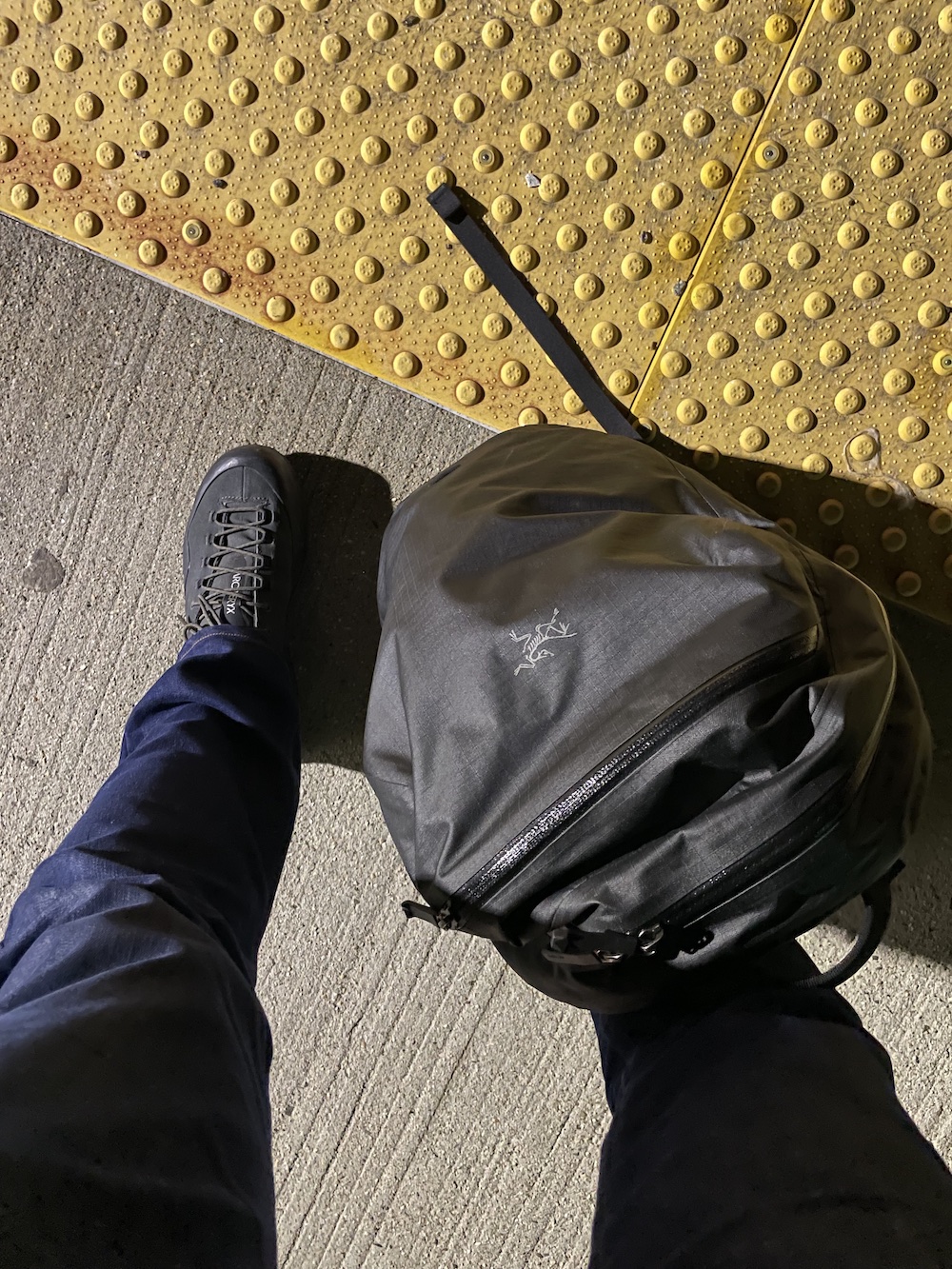 The pack has a top external pocket for essentials, which I use for the things I need quick access to, a side front pocket, and a main compartment with a laptop sleeve. There is a big issue that I think Arc'teryx should address in a possible V2 of the pack: lack of organization or dividers in the front side pocket. It is so cavernous that things naturally and chaotically pile up at the bottom, and when you open it to search for something, you often need to fish for what you need.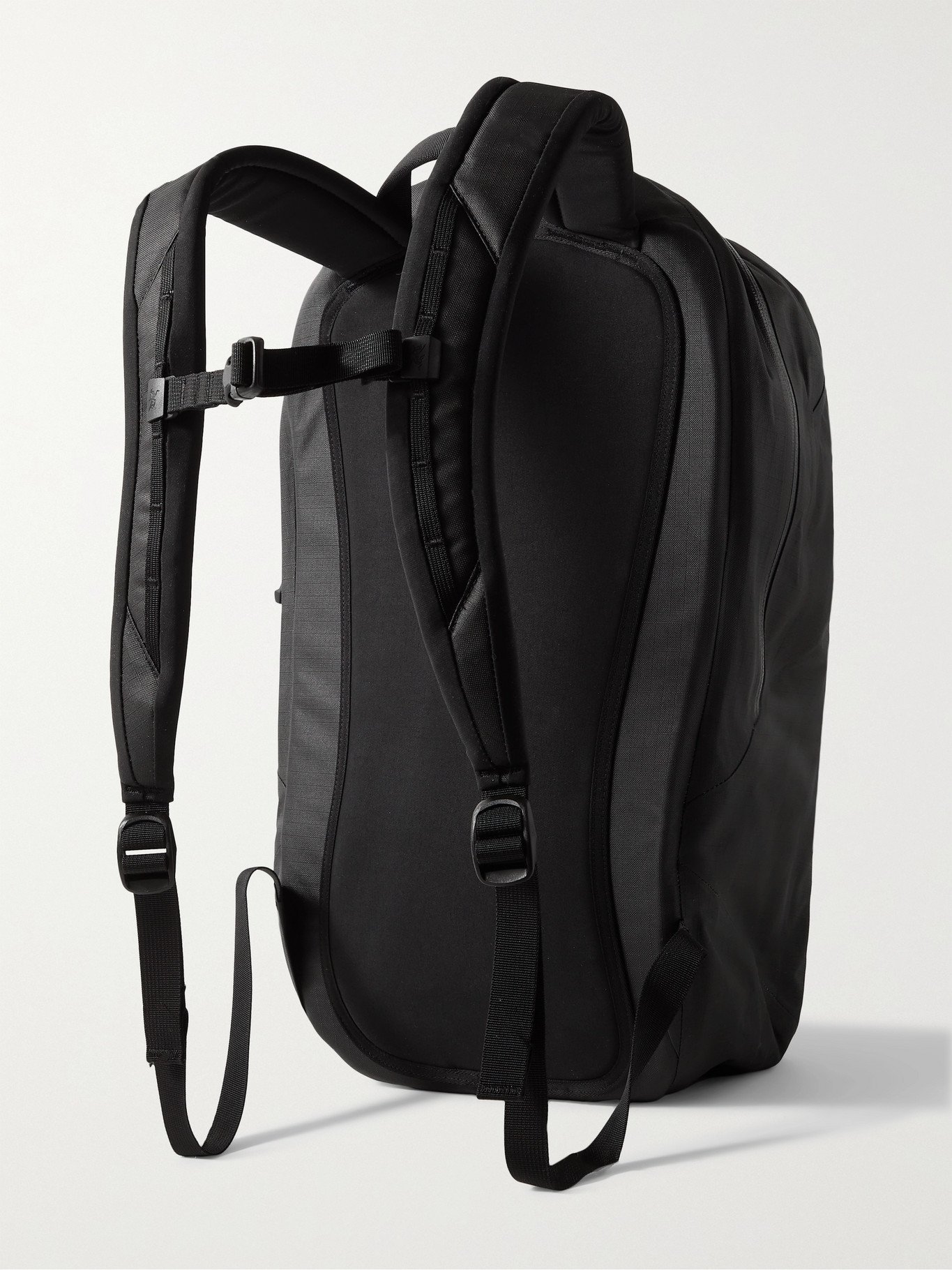 The back is semi padded and very comfortable. The straps are padded but without too much bulk, it's a good combination. The one grief I have with the straps is that they are LOOOOOONG. There is no strap management like on the Nomin, and since the straps are so long, you always have a lot of extra webbing hanging out, hitting the floors in the train, and always in the way if you rest the pack on the floor. I wonder who would be so big as to need the maximum strap size here… hmmmm. I mean, look at the picture above, in the train station.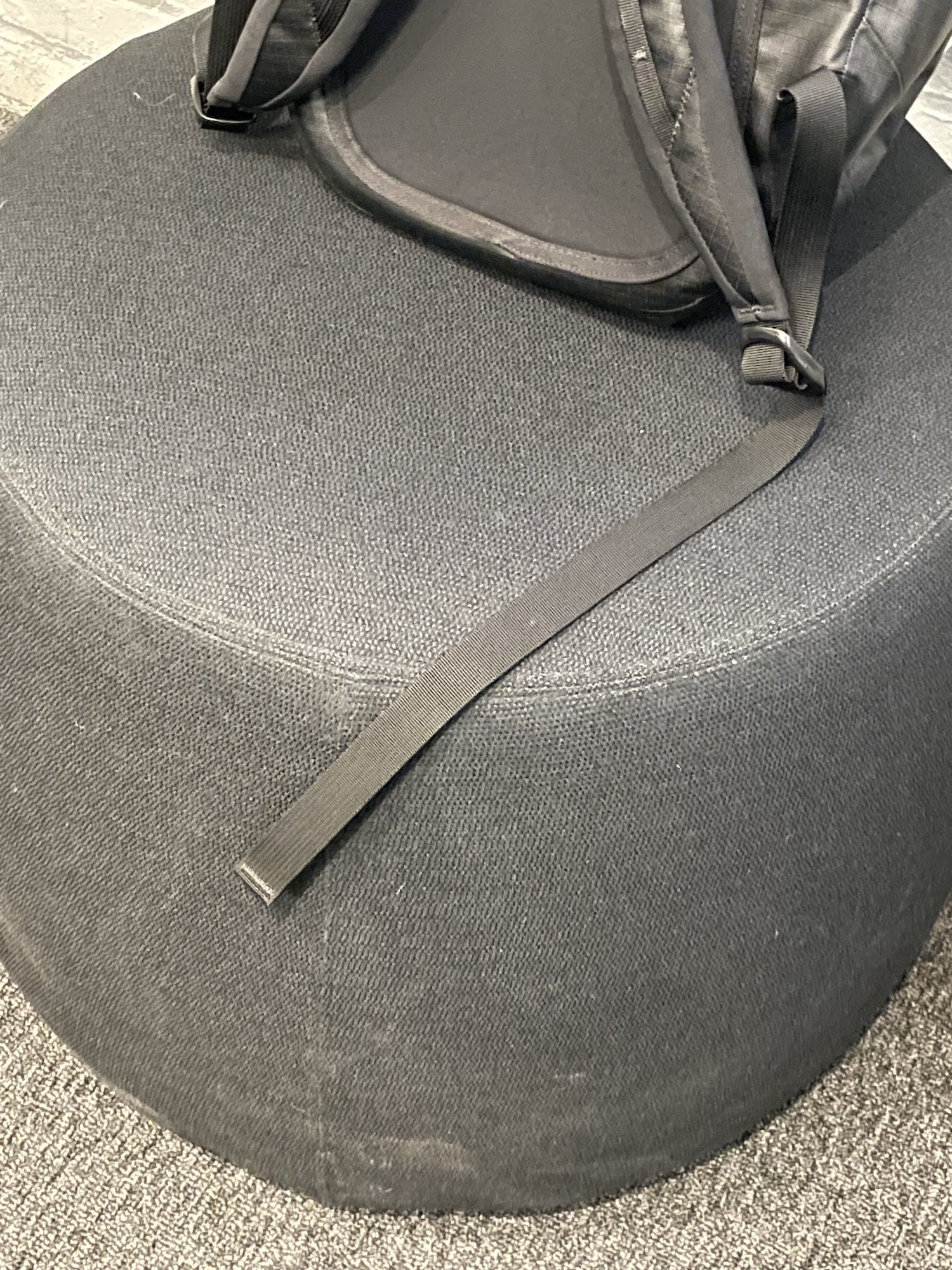 So, I improvised a simple strap management systems. I used a velcro cable tie. Simple does it.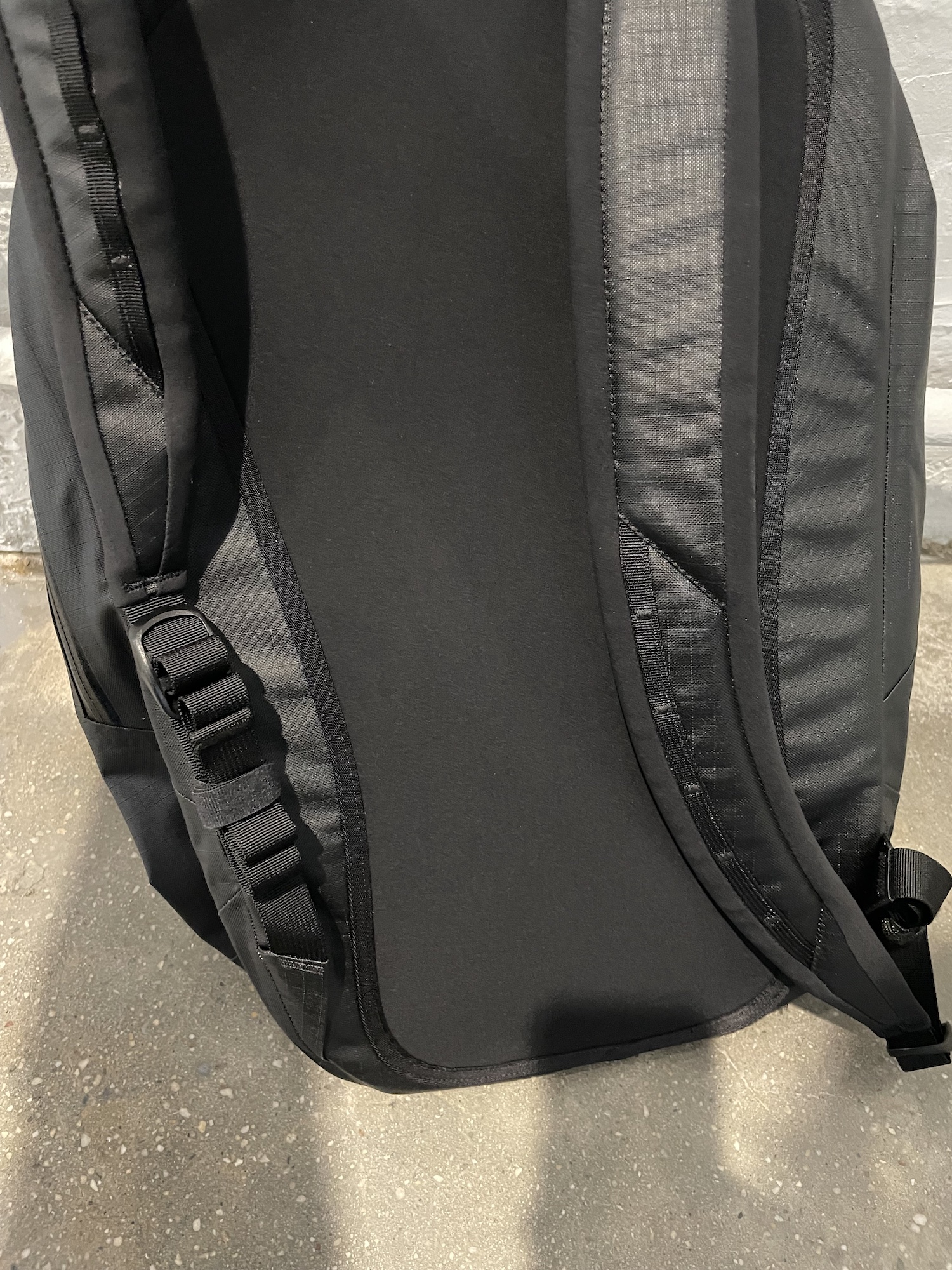 The pack comes with water resistant zippers. These zippers are awesome during rain, but can be a bit of a pain to operate, especially in the train or the street, while you are trying to use one hand. Since the fabric is slippery, it's hard to grab at it to open the zipper, but I think it's a matter of getting used to it. I like the water resistance of it.
One thing I want to do, and maybe now is the time, is to cut the zipper pulls and add paracord, like GORUCK does with their rucks. I don't like the noise the zipper pulls make, so I want to fix that. It's my own personal preference.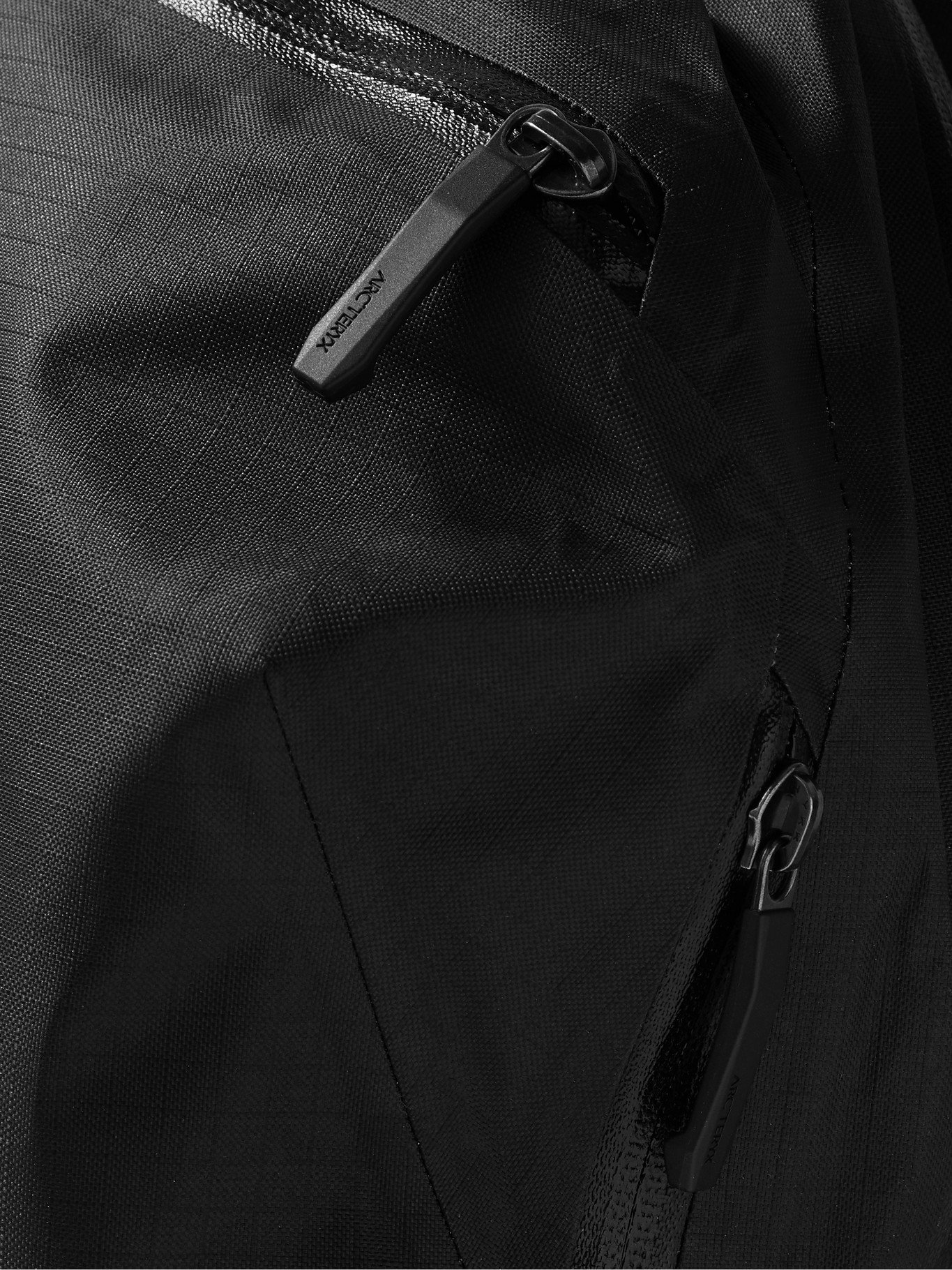 The pack is supposed to be 16 liters, however it feels much bigger, and it definitely can carry a lot more. It's really surprising, in a good way, how much you can store inside the Granville. I like small packs, for many reasons, one of which is that I like to remain light and agile, however, sometimes I like some extra room to stash a rain jacket or an Atom LT, and with this pack I can do that without any issues, and still remain light. It's really good.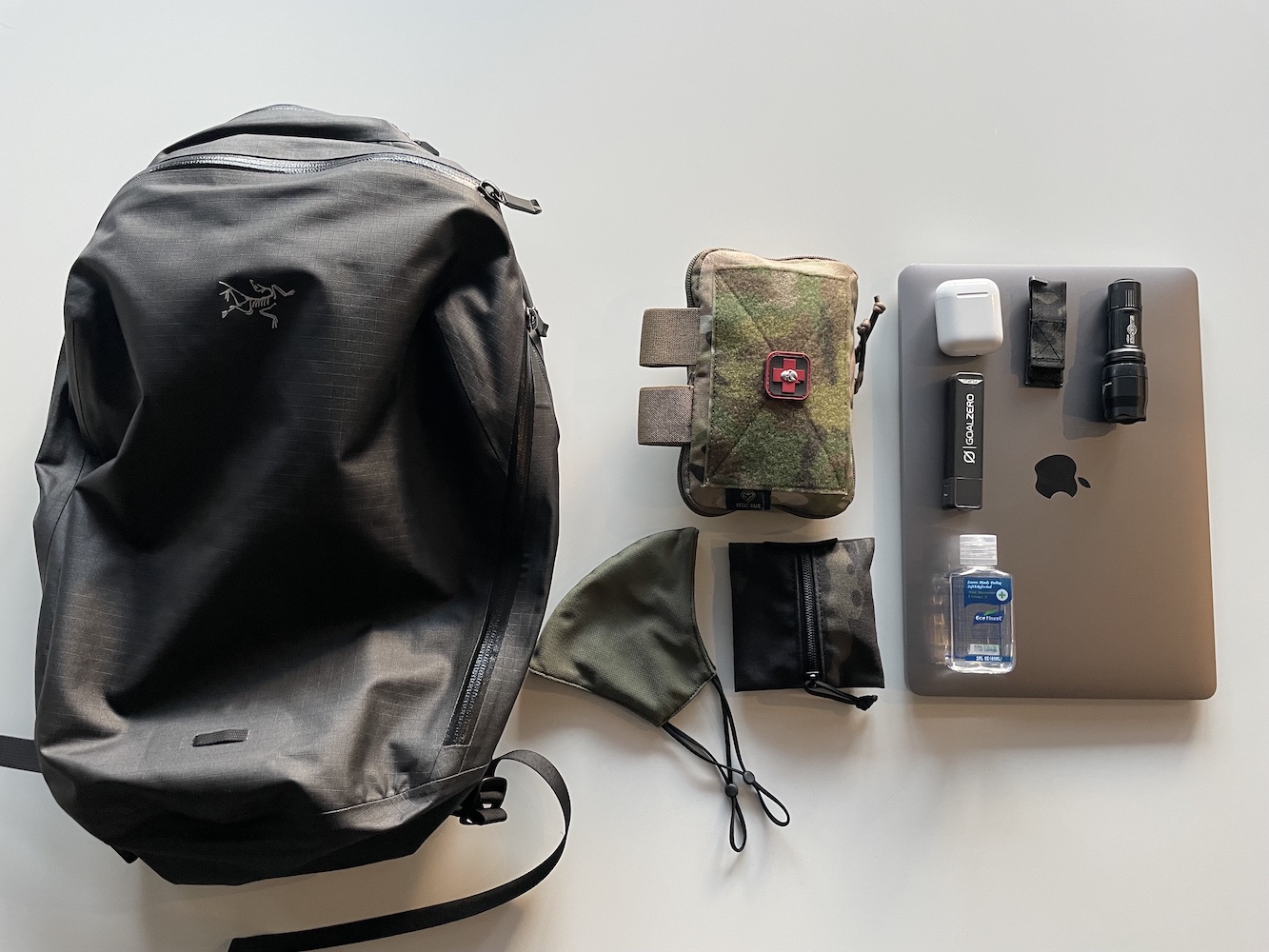 Overall I like this backpack. In spite of the issues I mentioned above, I like the overall design, idea, materials used, and how it fits my lifestyle. I have commuted and travelled internationally with it, using it as both my one piece of luggage and daily carry when I flew to see customers. It has taken rain, snow, and even some harsh terrain during an impromptu climbing trip. The material is tough and resists dirt. Low profile, muted colors.. Well, it's a great pack for the urban commuter.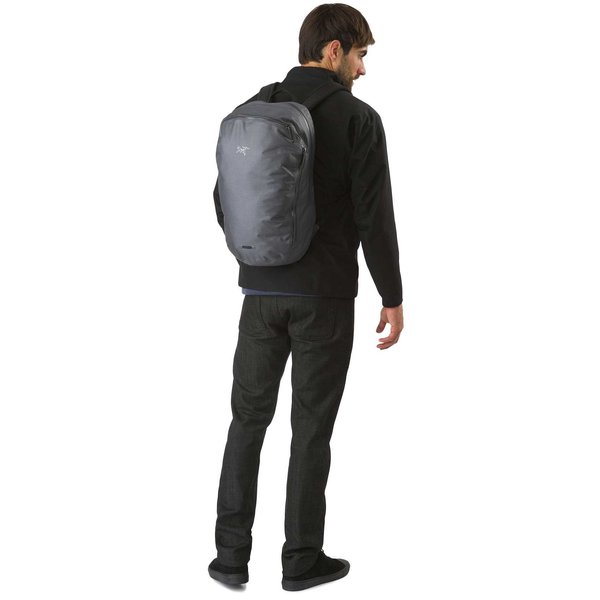 I would like to recommend it, but you need to see one in person first. It might be too minimal for your taste. And that is one of the reasons I got it.